Congratulations to the
2016 WINNERS!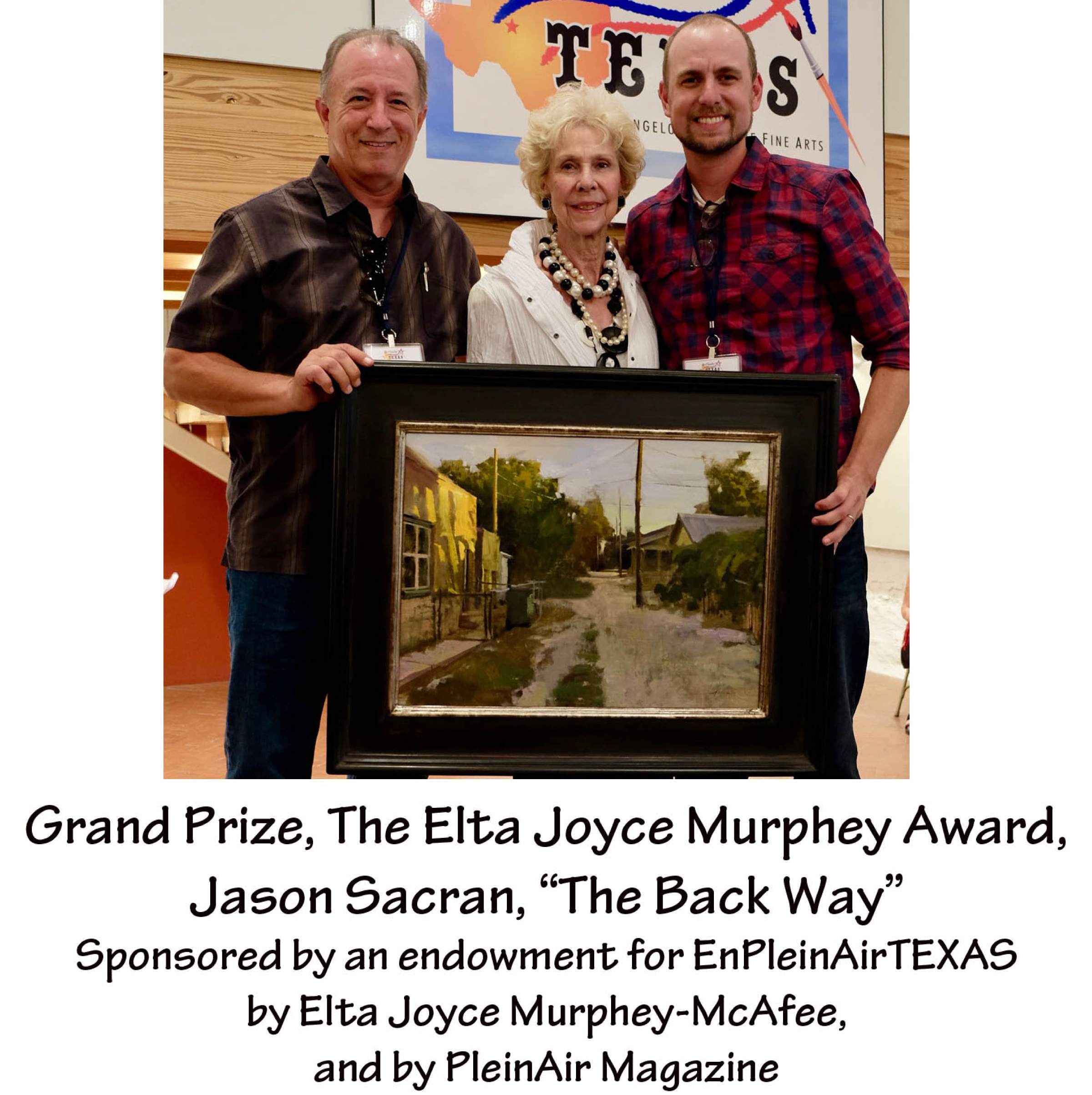 CONGRATULATIONS to the 2016 EnPleinAirTEXAS AWARD WINNERS!
Over $16,000 in sponsored cash awards and over $10,000 in merchandise awards were presented on October 28, 2016 to talented artists of this year's EnPleinAirTEXAS.
375 paintings were created in and around San Angelo, Texas during the 2016 EnPleinAirTEXAS and presented for public viewing and sale, resulting in another banner year for the San Angelo Museum of Fine Arts third annual event.
Generous community support has helped bring EnPleinAirTEXAS to a major national presence. In 2015, local arts patron Elta Joyce McAfee established an endowment to ensure the future of EnPleinAirTEXAS. To honor her parents and family name, the Grand Prize is now named "The Elta Joyce Murphey Award".

2016 Links:
Invited Artists' Bio Juried Artists' Bios Competition Paintings Event Schedule Sponsors Sponsor Opportunity Judge Juror Painting Schedule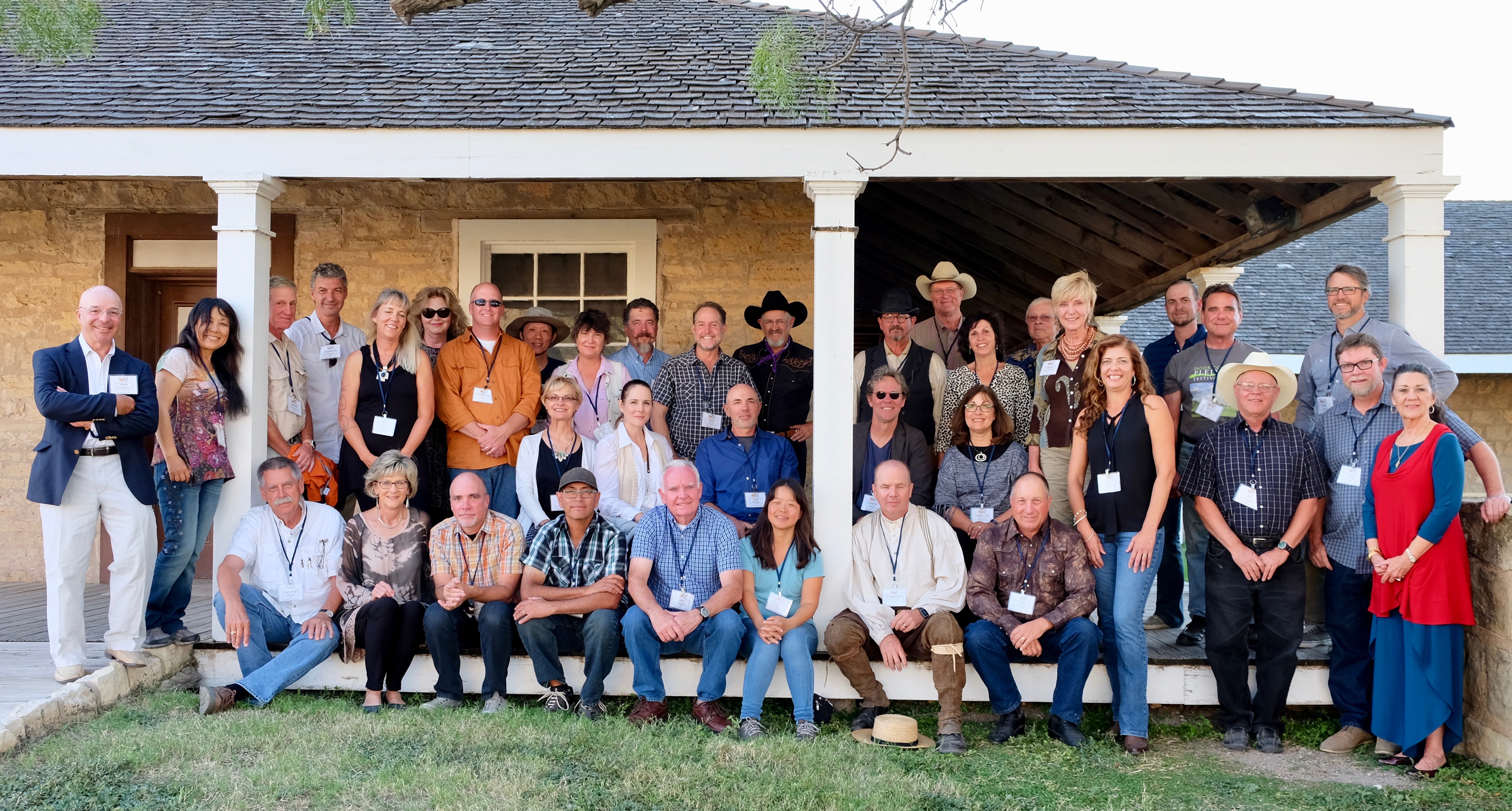 2016 EPAT Group Photo



The EnPleinAirTEXAS 'Who's Who' of Plein Air Painters!
Front Seated: Richard Sneary, Barbara Rallo, Patrick Saunders, Danny Griego, Neal Hughes, Hiu Lai Chong, Gregory Summers, Paul Kratter.
​Middle Seated: Mary Pettis, Suzie Baker, Carl Bretzke, Charlie Hunter, Debra Joy Groesser.
Standing, left to right: John Caggiano, Hai-Ou Hou, George Van Hook, Vladislav Yeliseyev, Shelby Keefe, Treva Boyd, Christopher Leeper, JZ Xu, Jill Banks, Andre Lucero, Greg LaRock, Stewart White, Lon Brauer, Tim Oliver, Stephanie Amato, Bob Rohm, Nancie King Mertz, Jill Basham, Jason Sacran, Bob Beck, Ray Hassard, John Lassetter, Nyle Gordon, Ellen Lassetter.