---
A summer workshop with Richie Vios
2019 EnPleinAirTEXAS Spirit of San Angelo winner
August 7 - 9, 2020
Richie's earlier workshop was cancelled but is now rescheduled!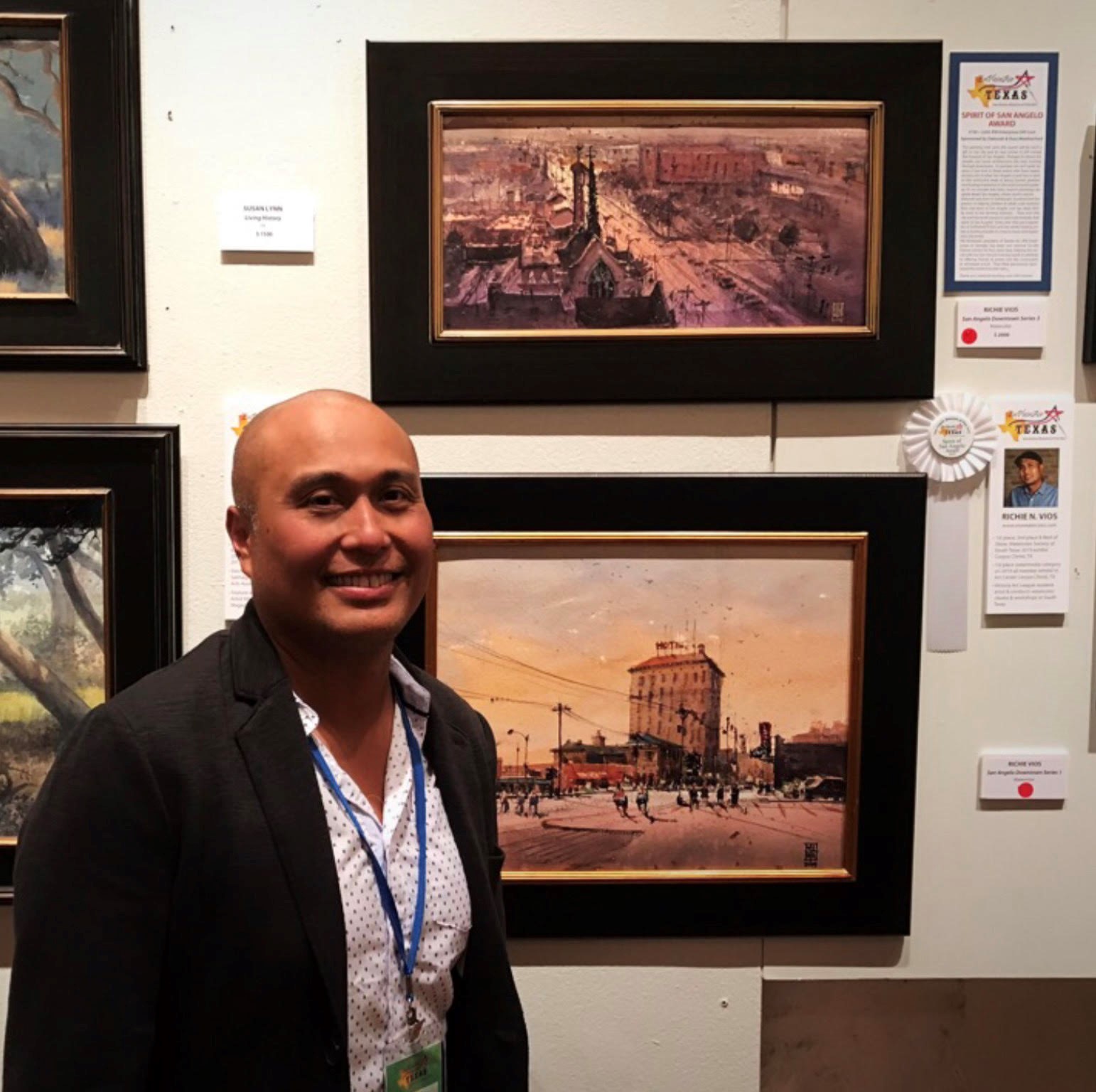 Building Skills, Visualization & Confidence
3 Day Watercolor Workshop
hosted by the San Angelo Museum of Fine Arts

2019 EnPleinAirTEXAS "Spirit of San Angelo" award winner, Richie Vios of Victoria, TX has planned a 3-day workshop helping students understand the four pillars of watercolor: Shape, Value, Edges, & Color. Richie promises energetic demonstrations each day as students learn to understand the center of interest & gradient interest, light vs dark, soft edges vs hard, the importance of Tonal Value studies, & how gravity & timing play a vital role in successful watercolor paintings. Workshop participants will work with geometric forms for compositional studies; study light sources, landscapes, and atmospheric mood paintings.

All levels are accepted for the workshop, but must have some experience with watercolor & drawing.