October 28, 2017
Rest up after the Friday night STAMPEDE as this Saturday promises to be full of exciting first-time events this year! The San Angelo Museum of Fine Arts & EnPleinAirTEXAS are collaborating with the San Angelo Rodeo Association to bring together some of the best Plein Air Artists and Tie-down and Steer Ropers in the world!
QUICK DRAW PAINT-OUT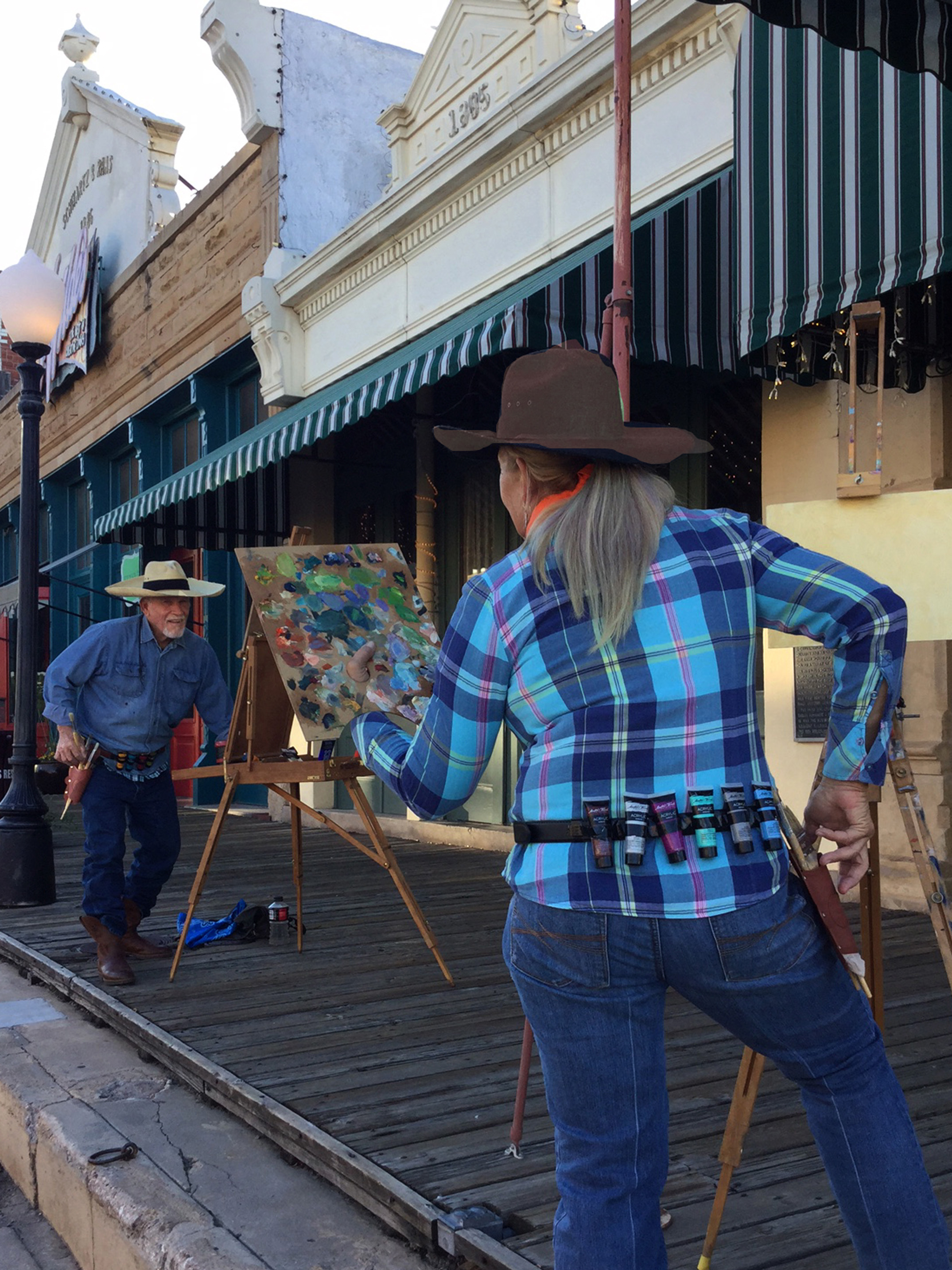 ROPING A PAINTING in 2 ½ hours!
OPEN TO ALL ARTISTS!
9:00 to 11:30am
San Angelo Fairgrounds, 200 West 43rd Street
At 9:00am, with paintbrushes ready, artists from 19 states, Nova Scotia and Italy begin painting on site and try to lasso the essence of West Texas on their canvases in a short 2 ½ hours. They are limited to the San Angelo Rodeo Fairgrounds area, so they'll be easy to find everywhere!
At 11:30am, with a big HOOEY!, the artists stop painting and frame their artwork for judging. By the way, a HOOEY is the final loop by the rider when roping a calf.
At HIGH NOON, all artists are corralled together as 2017 EnPleinAirTEXAS judge Roger Dale Brown determines the winning paintings and awards almost $2000 in cash prizes. All Artwork is for sale and proceeds benefit the artists as well as the San Angelo Museum of Fine Arts. Meet the artists and take home an amazing souvenir of the day!
CALLING ALL ARTISTS! Anyone may enter – Click here to download Quickdraw Rules

Free entry to the fairgrounds until 11:00am. Any visitors coming after 11 must pay a $12 entry fee, which also gets them seats at the afternoon Cinch Roping Competition.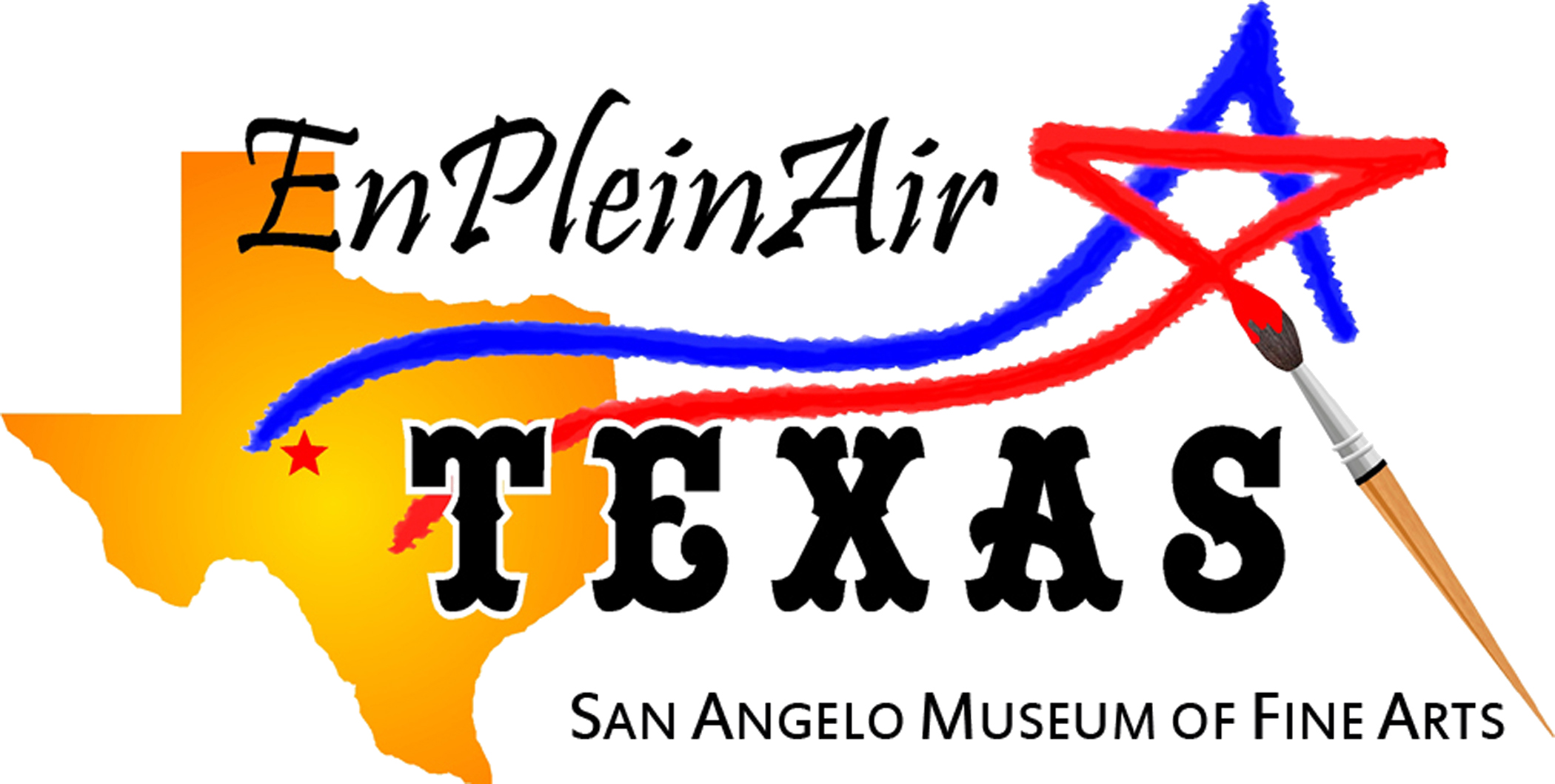 IT'S GOING TO GET A BIT WILD at the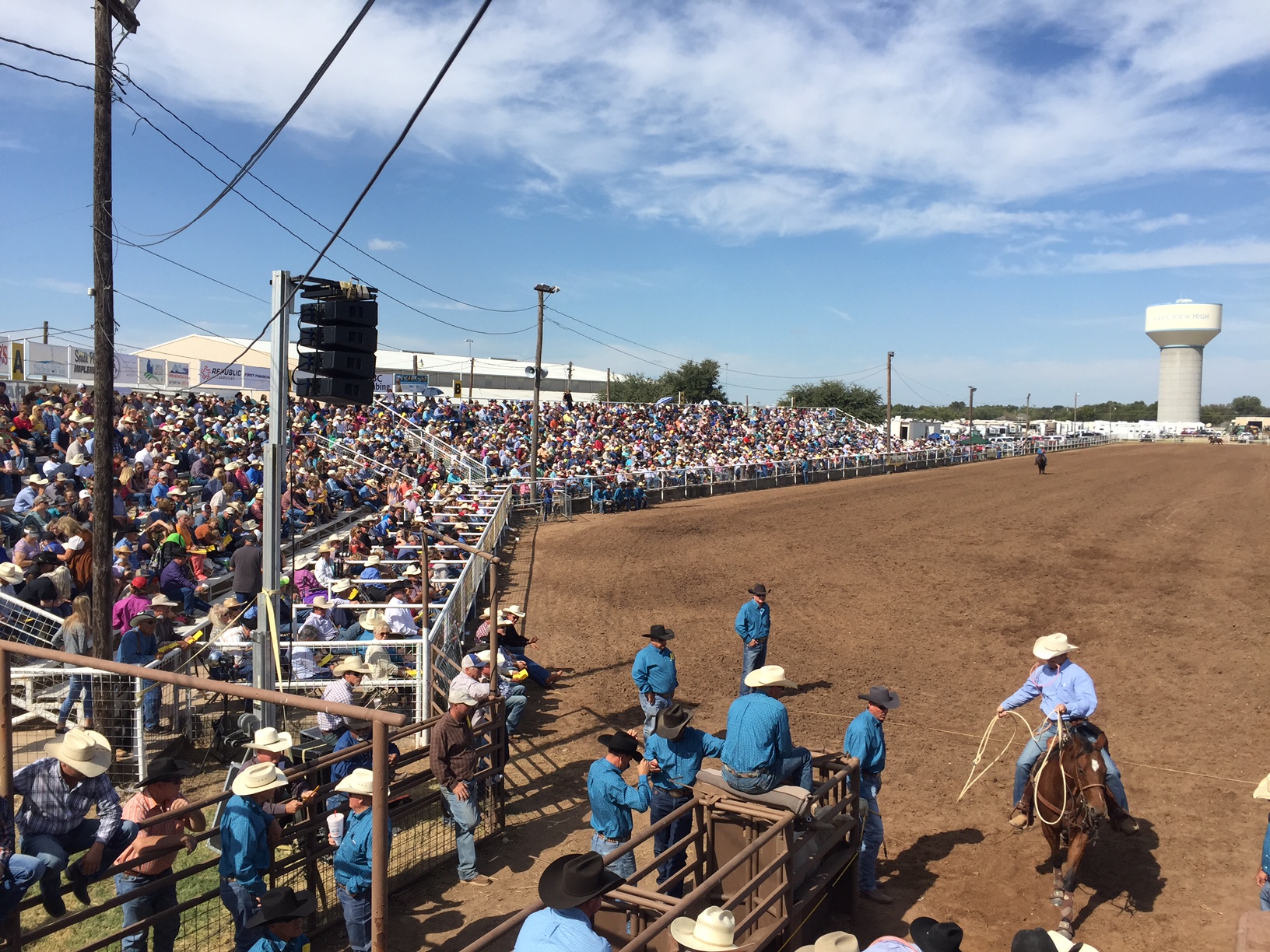 64TH ANNUAL SAN ANGELO ROPING FIESTA!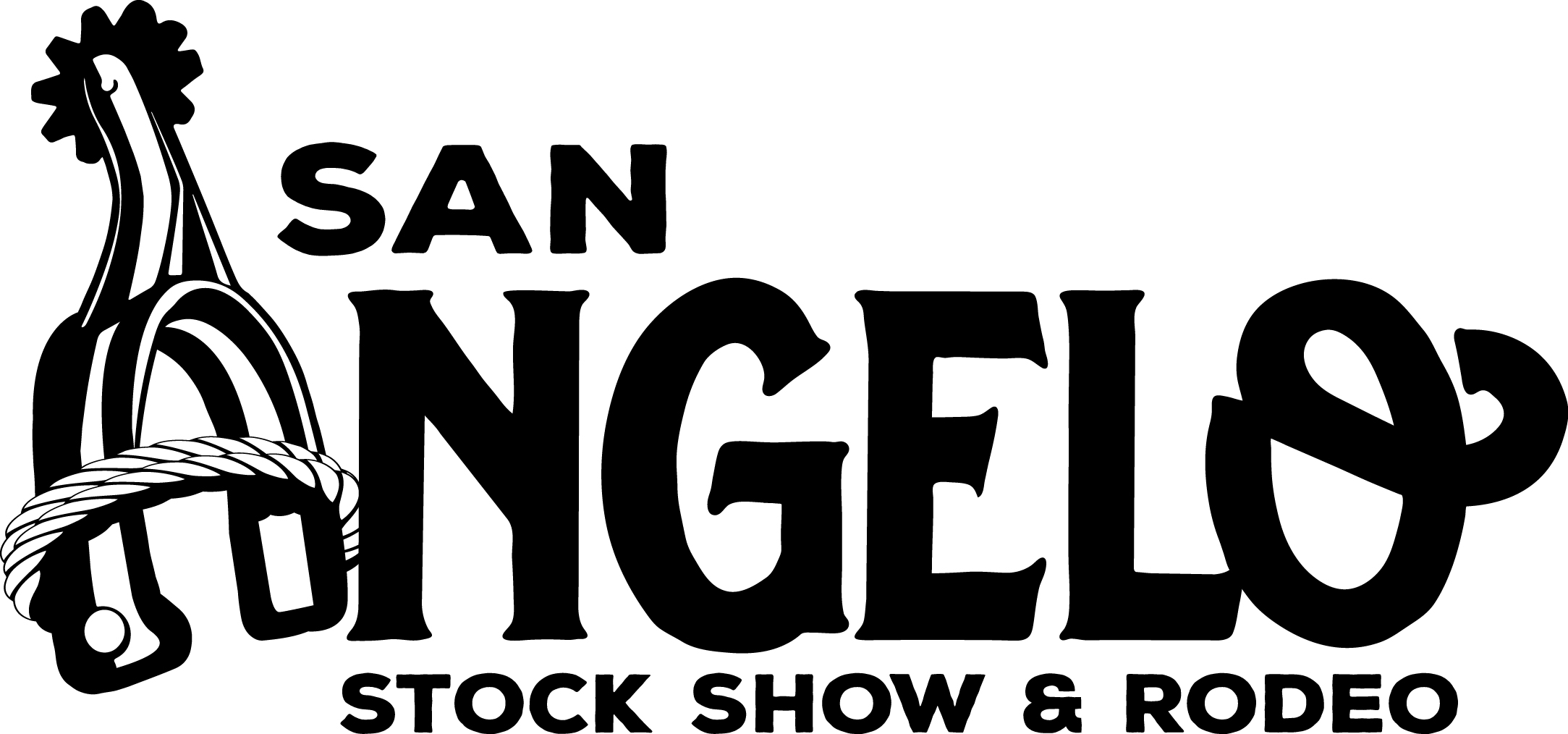 1:00 to 4:00 p.m.

The First Community Federal Credit Union Spur Arena
Randomly scatter 34 award-winning artists in the stands and among the horses and trailers of the 30 best Tie-Down and Steer Ropers in the world, who are competing at arguably the most prestigious invitational roping event in the world.
Ask those same artists, painting in one of the top plein air competitions in the country, to now capture on canvas the fast-paced action of the 64th Annual San Angelo Roping Fiesta and those creative interpretations are certain to blend San Angelo's long history of roping and rodeo competitions with the growing international trend of plein air painting festivals.
Spectators can enjoy all the action Saturday for a $12 ticket purchased on the San Angelo Rodeo website HERE or at the gate, and witness an amazing mix of paint-slinging artists and calf-roping cowboys!
Not everyone can rope a calf in record time, but ANYONE can rope a painting by talking to the artist and arranging to pick it up Sunday morning. On Sunday, ALL roping paintings will be 'corralled' and for sale at Fort Concho, along with over 275 other artworks painted that week on historic area ranches and in San Angelo during the EnPleinAirTEXAS Competition. Doors open at the Quartermaster Building at 9:00 a.m. Enjoy a hearty Chuck Wagon breakfast with the Artists outside the exhibit from 9 to 11 a.m. on Sunday, October 29th. Chuck Wagon Breakfast Tickets may be purchased on our Purchase Tickets page.


SATURDAY NIGHT MAY JUST GET A BIT WILDER…
GIDDY-UP & ROPE YOURSELF A PAINTING PARTY!
7:00 p.m. to 10:00 p.m.
Quartermaster Building at Fort Concho
Casual or Western Attire suggested
Live music, light hors d'oeuvres and a cash bar
And your opportunity to mix with the Artists and 'pass the paintbrush'
During an evening of fun competition and group painting!
Many more details to come!
$25 per person