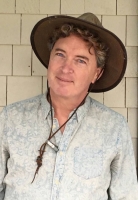 Mark's "Creativity of Change" presentation and exhibition was a main feature at Forgotten Coast En Plein Air in March 2020 (via video) & in 2021 (live).


Signature Member of the American Society of Marine Artists; Mark was a presenter at the 3rd Annual ASMA National Conference in 2020. Also a member of the Oil Painters of America, Salmagundi Club, American Impressionist Society, the Copley Society and the Guild of Boston Artists where he will have a solo exhibition in June 2021.


Award-winning participant in national plein air competitions, including Artist's Choice Award at Plein Air Easton in 2018, First Prize at "Just Plein Fun" in Balboa, CA in 2019. Other recent awards at Cape Ann Plein Air, Paint Grand Traverse and Wayne Plein Air Festival.
Interesting fact:
In addition to painting, Mark frequently acts on the stage, recently playing Atticus Finch in "To Kill a Mockingbird" at the Gloucester Stage Company in Massachusetts. Mark is also the author and illustrator of classic children's picture book "Night of the Moonjelles", published by Simon and Schuster 25 years ago.
For now, if you are interested in buying one of the paintings online, you will have to call the San Angelo Museum of Fine Arts at 325-653-3333 and speak with Jan Mulkey.