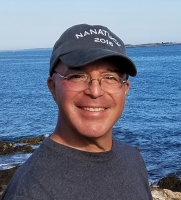 Zahn Memorial Award, Samagundi Club 2021; Life on the Farm Award, Plein Air Easton 2019


*Featured Artist Profile: PleinAir Magazine + 20 Editorial Features in Plein Air and Fine Art Connoisseur


*Signature Artist of American Impressionist Society, American Society of Marine Artists and 7 other national organizations.
Interesting fact: "I was an Extra, (Supernumerary), in New York City Opera. Now, my greatest joy is painting with friends and colleagues who live and breathe art."