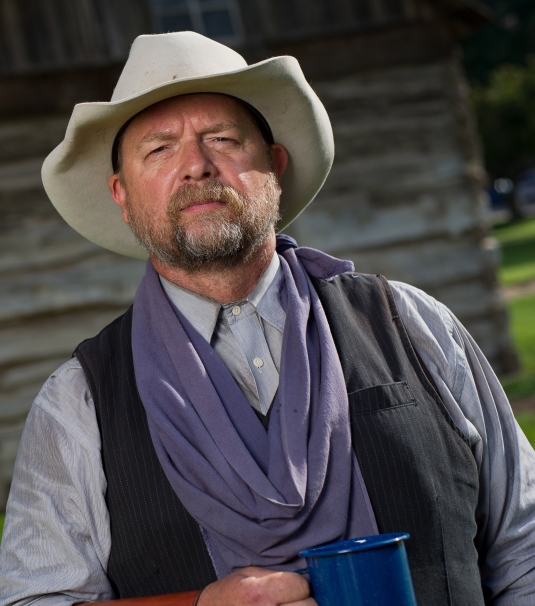 Michael R. Grauer
Oklahoma City, Oklahoma
A Kansas native, Mr. Grauer holds a Bachelor of Fine Arts in painting and a Bachelor of Fine Arts in art history from the University of Kansas; the Master of Arts in art history from Southern Methodist University; and the Master of Arts in history from West Texas A&M University. He was the University of Kansas Kress Foundation Department of Art History's distinguished alumnus for 2012.
Grauer worked at the Smithsonian American Art Museum, before becoming curator of art and Western heritage and associate director for curatorial affairs at the Panhandle-Plains Historical Museum, Canyon, Texas, from 1987 to 2018.
He joined the National Cowboy & Western Heritage Museum in Oklahoma City in September 2018 as the McCasland Chair of Cowboy Culture and Curator of Cowboy Collections & Western Art. He has curated over 150 exhibitions on Western art, culture, and history and authored 65 publications, including the Dictionary of Texas Artists, 1700-1945, Rounded Up in Glory: Frank Reaugh, Texas Renaissance Man, and Making a Hand: The Art of H. D. Bugbee, which received the Western History Association Wrangler Award for Best Western Art Book for 2020.
Grauer serves as president of the Western Cattle Trail Association; vice-president of the International Chisholm Trail Association; on the boards of the Kansas Cowboy Hall of Fame, the National Drovers Hall of Fame; is a member of the research committee for the National Cowgirl Hall of Fame in Fort Worth; on the Charles M. Russell catalogue raisonne committee, and is a board member and on the executive committee for Westerners International.
Mr. Grauer lectures on art, history, and culture across the American West. He was an invited speaker during the 2021 EnPleinAirTEXAS event, with a historical discussion of Plein Air painting leading up to the last 100 years of Plein Air painting in Texas. Michael was our 2022 Juror and we are delighted to welcome one of the leading western art historians in the United States as our 2023 Awards Judge!
Michael Grauer 2021 Museum Talk - Click Here to Watch
Also, in 2021 the San Angelo Museum of Fine Arts presented a video version of Twenty-four Hours with the Herd, Frank Reaugh's seven-part pastel series depicting the West Texas plains as a backdrop to a cattle drive. Narration read by Michael Grauer.