2022 Juror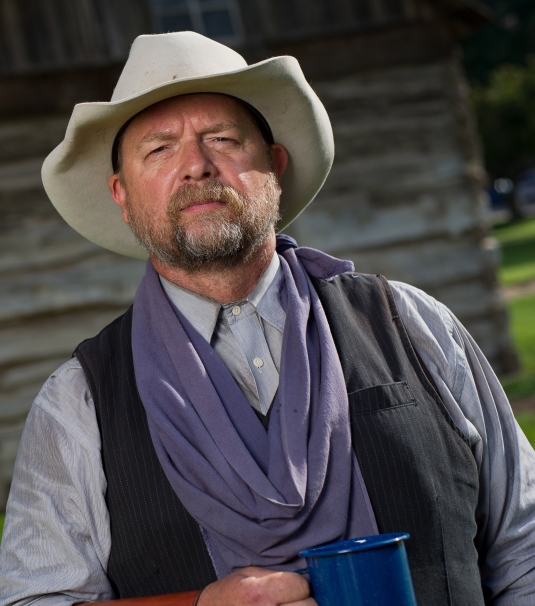 Michael R. Grauer
Oklahoma City, Oklahoma
A Kansas native, Mr. Grauer holds a Bachelor of Fine Arts in painting and a Bachelor of Fine Arts in art history from the University of Kansas; the Master of Arts in art history from Southern Methodist University; and the Master of Arts in history from West Texas A&M University. He was the University of Kansas Kress Foundation Department of Art History's distinguished alumnus for 2012.
Grauer worked at the Smithsonian American Art Museum, before becoming curator of art and Western heritage and associate director for curatorial affairs at the Panhandle-Plains Historical Museum, Canyon, Texas, from 1987 to 2018.
He joined the National Cowboy & Western Heritage Museum in Oklahoma City in September 2018 as the McCasland Chair of Cowboy Culture and Curator of Cowboy Collections & Western Art. He has curated over 150 exhibitions on Western art, culture, and history and authored 65 publications, including the Dictionary of Texas Artists, 1700-1945, Rounded Up in Glory: Frank Reaugh, Texas Renaissance Man, and Making a Hand: The Art of H. D. Bugbee, which received the Western History Association Wrangler Award for Best Western Art Book for 2020.
Grauer serves as president of the Western Cattle Trail Association; vice-president of the International Chisholm Trail Association; on the boards of the Kansas Cowboy Hall of Fame, the National Drovers Hall of Fame; is a member of the research committee for the National Cowgirl Hall of Fame in Fort Worth; on the Charles M. Russell catalogue raisonne committee, and is a board member and on the executive committee for Westerners International.
Mr. Grauer lectures on art, history, and culture across the American West. He was an invited speaker during the 2021 EnPleinAirTEXAS event, with a historical discussion of Plein Air painting leading up to the last 100 years of Plein Air painting in Texas. We are delighted to welcome one of the leading western art historians in the United States as our 2022 Juror!
Michael Grauer 2021 Museum Talk - Click Here to Watch
Also, in 2021 the San Angelo Museum of Fine Arts presented a video version of Twenty-four Hours with the Herd, Frank Reaugh's seven-part pastel series depicting the West Texas plains as a backdrop to a cattle drive. Narration read by Michael Grauer.

---
2022 Awards Judge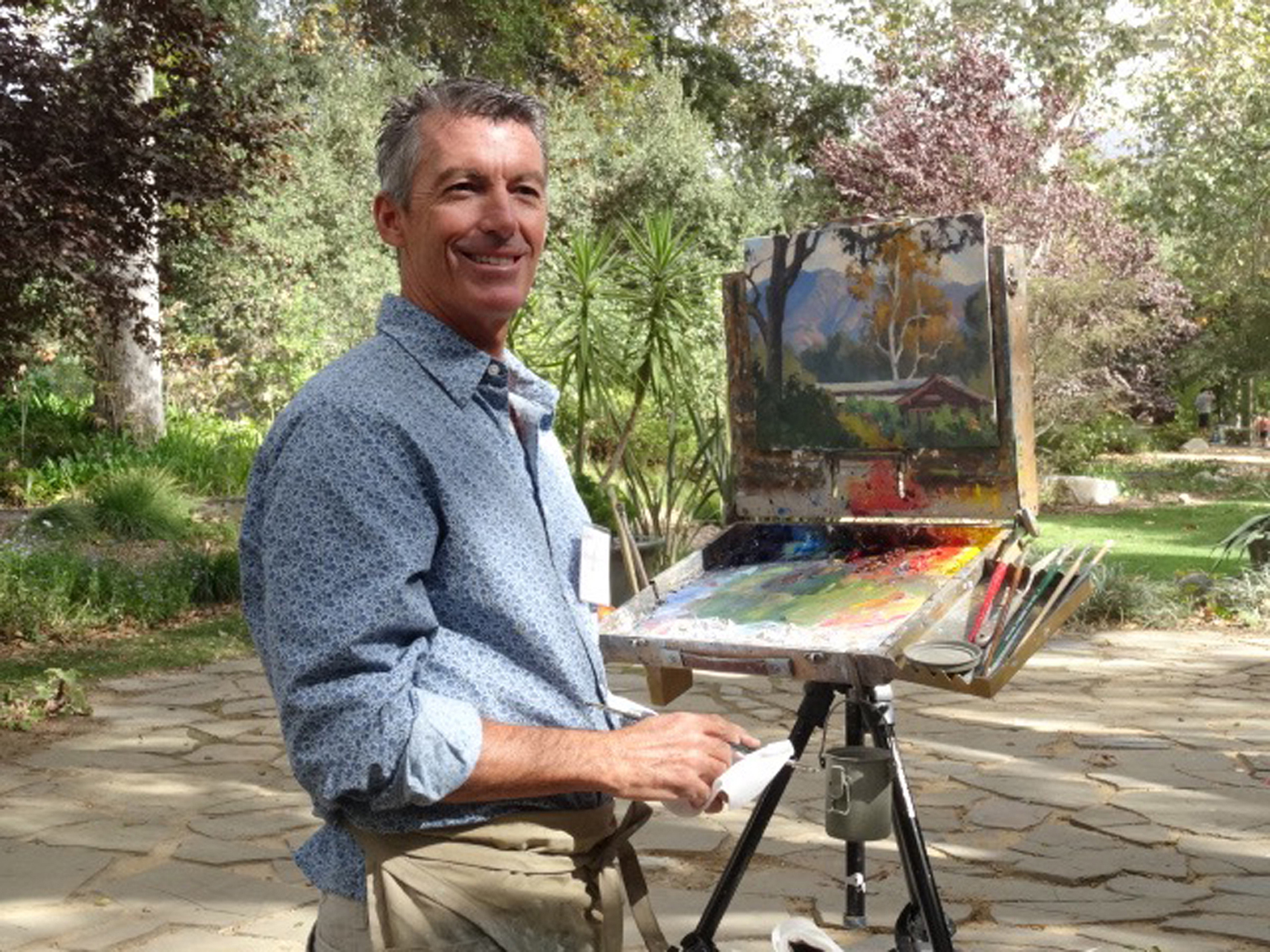 Michael Obermeyer
Laguna Beach, California
We are honored to welcome Michael Obermeyer as our 2022 Awards Judge. In October at the STAMPEDE, he will announce the award-winning paintings at the 9th annual EnPleinAirTEXAS.
A Southern California native, Michael Obermeyer grew up painting all the time but chose a practical path and received his Bachelor of Fine Arts in Illustration at California State University, Long Beach. During a twenty-year career in illustration Michael worked with Disney Studios, the Anaheim Angels, McDonnell Douglas, Coldwell Banker, and the United States Air Force. Many of his paintings are in the U.S. Air Force Historical Art Collection in the Smithsonian Institute and the Pentagon.
As that career field was being transformed by technology, Michael was able to shift into fine art because of a few well-timed exceptional commissions. In 1997, he participated in his first Laguna Beach Festival of the Arts, and has not slowed down since.
In 2015, Laguna Plein Air Painters Association presented Michael with a "Lifetime Achievement Award". He continues to win top awards at the Laguna Beach Invitational Plein Air Competition and other prestigious competitions, including the Gold Medal at the Carmel Art Festival.
Michael serves as the President of the prestigious California Art Club and is a Signature Member of both the California Art Club and the Laguna Plein Air Painters Association.
He maintains his studio in a complex of art studios about a mile from the beach in Laguna Canyon, with a trailhead for the wilderness park right across the road. This fits right in with Michael's deep love of beaches and natural areas. He's also an avid hiker, pilot, and collector of sports memorabilia.
Currently, his paintings are showing at galleries in Carmel, Claremont, Pasadena and in Laguna Beach, where he is a regular exhibitor at the Festival of Arts.