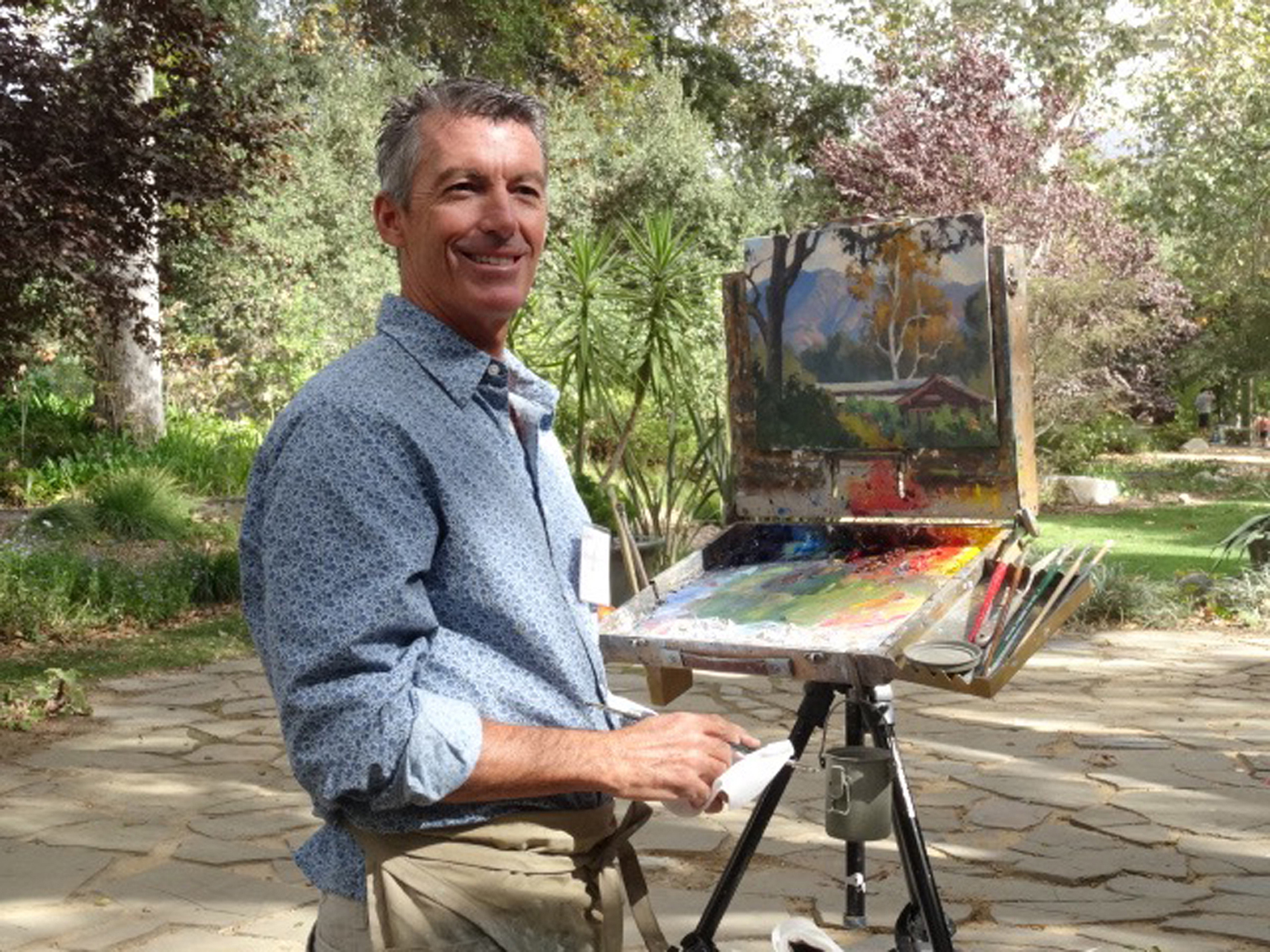 Michael Obermeyer, Juror
Laguna Beach, California
We are honored to welcome Michael Obermeyer as our 2022 Awards Judge. In October at the STAMPEDE, he will announce the award-winning paintings at the 9th annual EnPleinAirTEXAS.
A Southern California native, Michael Obermeyer grew up painting all the time but chose a practical path and received his Bachelor of Fine Arts in Illustration at California State University, Long Beach. During a twenty-year career in illustration Michael worked with Disney Studios, the Anaheim Angels, McDonnell Douglas, Coldwell Banker, and the United States Air Force. Many of his paintings are in the U.S. Air Force Historical Art Collection in the Smithsonian Institute and the Pentagon.
As that career field was being transformed by technology, Michael was able to shift into fine art because of a few well-timed exceptional commissions. In 1997, he participated in his first Laguna Beach Festival of the Arts, and has not slowed down since.
In 2015, Laguna Plein Air Painters Association presented Michael with a "Lifetime Achievement Award". He continues to win top awards at the Laguna Beach Invitational Plein Air Competition and other prestigious competitions, including the Gold Medal at the Carmel Art Festival.
Michael serves as the President of the prestigious California Art Club and is a Signature Member of both the California Art Club and the Laguna Plein Air Painters Association.
He maintains his studio in a complex of art studios about a mile from the beach in Laguna Canyon, with a trailhead for the wilderness park right across the road. This fits right in with Michael's deep love of beaches and natural areas. He's also an avid hiker, pilot, and collector of sports memorabilia.
Currently, his paintings are showing at galleries in Carmel, Claremont, Pasadena and in Laguna Beach, where he is a regular exhibitor at the Festival of Arts.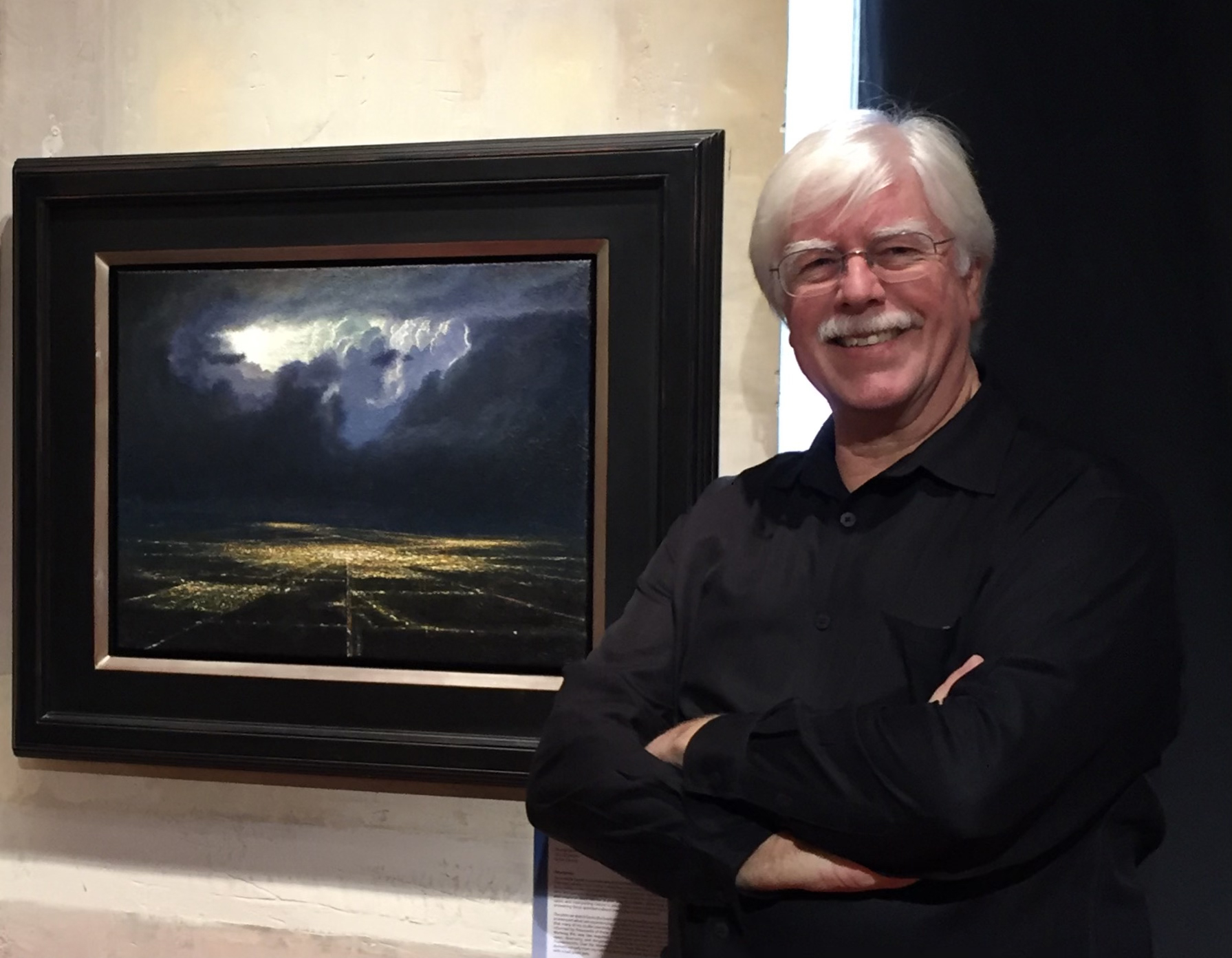 Tim Newton, Awards Judge
Cody, Wyoming & Santa Fe, New Mexico

We welcome Tim Newton, returning as the Awards Judge for the 2021 EnPleinAirTEXAS competition. Tim was last year's Awards Judge and the 2019 EPAT Juror and graciously accepted our invitation to return this year as Awards Judge when Sara Linda Poly (who was to be our 2021 Awards Judge) let us know she would be unable to travel this year.
A nationally acclaimed art collector, Tim brings his extensive experience as curator, juror, judge and collector to select the winning artwork by the artists selected by this year's juror, Michael Obermeyer of California. He looks for technical skill, great design, and artwork that tells a story, as part of his thought processes.
Newton is currently the Publisher of Western Art & Architecture Magazine, and past Chairman/CEO of the renowned Salmagundi Club in New York City, where he was the founder and curator of the highly successful American Masters exhibition there.
Welcome back to Texas, Tim Newton!