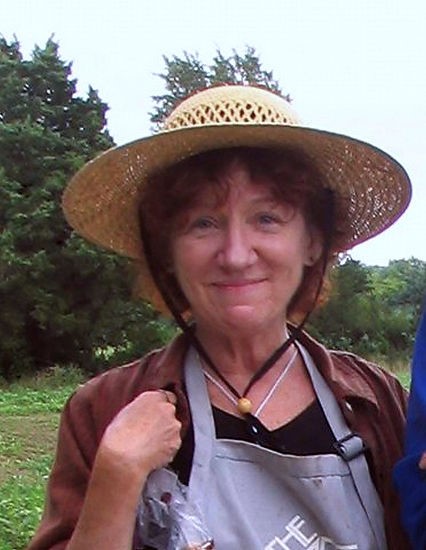 Sara Linda Poly
Easton, Maryland

We welcome Sara Linda Poly as the Awards Judge for the 2021 EnPleinAirTEXAS competition. Sara Linda was the 2020 Juror, and selected the artists in the 2020 Competition. She returns this year as Awards Judge for the artists who will be selected by the 2021 juror.
As a professional artist who has taught plein air painting across the U.S., Europe and Mexico for over 20 years, she is probably best known for her paintings of atmospheric landscapes and sweeping skies. Poly's love for the outdoors stirs her to paint nature—especially those vast skies, a subject she studied daily while traveling with her husband across the West in their motorhome.
Raised in Philadelphia and New Jersey, Sara Linda studied art at several colleges in the East, but counts the late impressionistic painter Ken Auster as one of her most influential teachers. Describing her style as "a blend of impressionism and poetic realism," she often leans on her drawing skills when painting details descriptively. Her work aims to capture and portray the essence of light, eliciting both its force and attraction through skillful nuance.
Sara Linda has collected numerous awards across her career and participates as an artist or judge in regional and national shows, and plein air competitions. Awards include First Place Landscape, International Artist Magazine, the Grand Prize winner at Plein Air Easton in 2016, and First Place in the Small Paintings competition 2017 at Plein Air Easton. Her work has been featured in International Artist Magazine, PleinAir Magazine, Southwest Art and Fine Art Connoisseur.
Professional memberships include the Oil Painters of America, The Washington Society of Landscape Painters, and The Salmagundi Club, NYC.
Sara Linda's paintings can be found in the Troika Gallery, Easton, MD; Principle Galleries in Alexandria, VA and Charleston, SC; Berkley Gallery in Warrenton, VA; and Warm Springs Gallery in Warm Springs,VA.