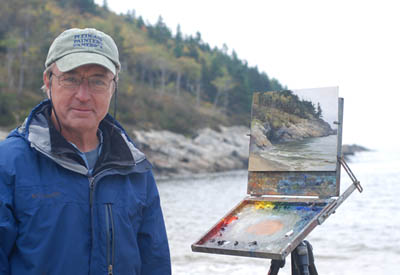 Donald Demers is considered one of the finest marine and landscape painters in America. The exemplary level of skill in Demers' paintings has placed them in some of the most prestigious public and private collections in the country.
His professional career began as an illustrator, but a move to Maine in 1984 marked a dramatic change which led to maritime and landscape painting. His early work includes National Geographic covers to a four-time recognition by the Museum of American Illustration as one of the finest illustrators in the field.
Demers has won a record 21 awards at the Mystic International Marine Art Exhibition, Mystic, CT since 1982. He has received awards for his landscape painting from The Irvine Museum (Irvine, CA), The Laguna Plein Air Invitational, and The Guild of Boston Artists. Demers is a Fellow of the American Society of Marine Artists, an elected member of the Guild of Boston Artists, a Signature Member of the Plein Air Painters of America, an elected member of the Salmagundi Club, and an elected member of The California Art Club.
In 2007, Demers' paintings traveled with the National Exhibition entitled "From Sea to Shining See: A Reflection of America", which included stops at the George Bush Presidential Library in College Station, TX; the Museum of the Southwest in Midland, TX, and other museums across the country.
He is known as one of America's top realist painters, of any subject matter, and is a highly sought-after instructor. His ability to articulate the complex issues of art and to inspire aspiring artists has found him leading sold out workshops across the United States and Europe.
Demers is represented by Helena Fox Fine Art (Charleston, SC), Gallery at Somes Sound (Mt. Desert, ME), Haynes Gallery (Nashville, TN and Thomaston, ME), J. Russell Jinishian Gallery (Fairfield, CT), and Vose Galleries (Boston).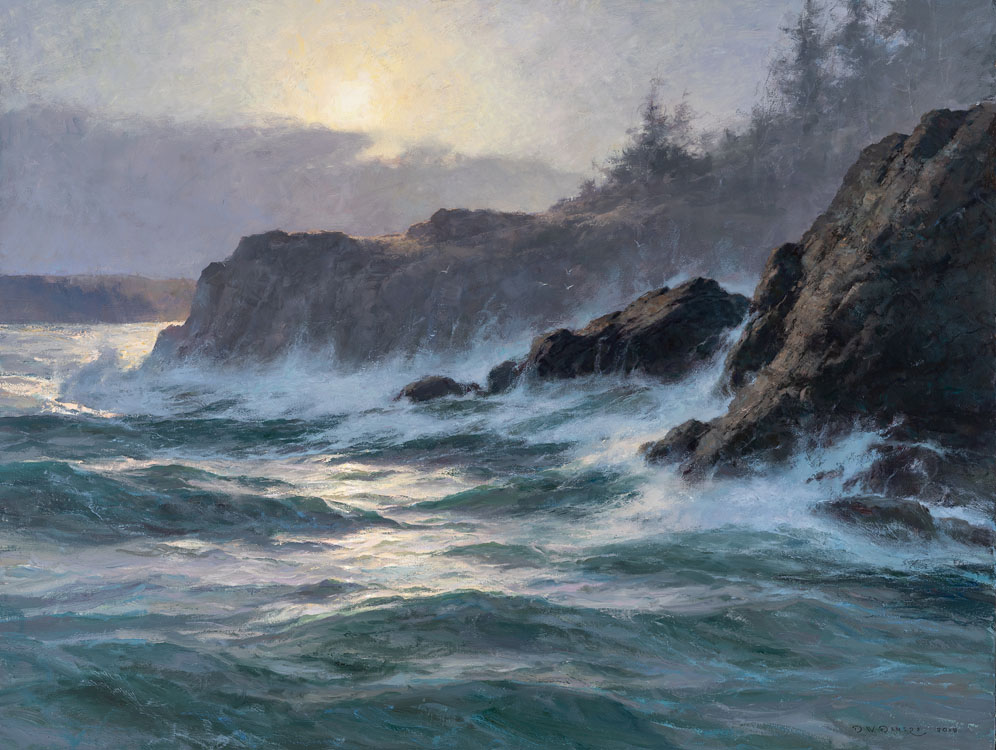 The Coming Light
30 x 40 oil on linen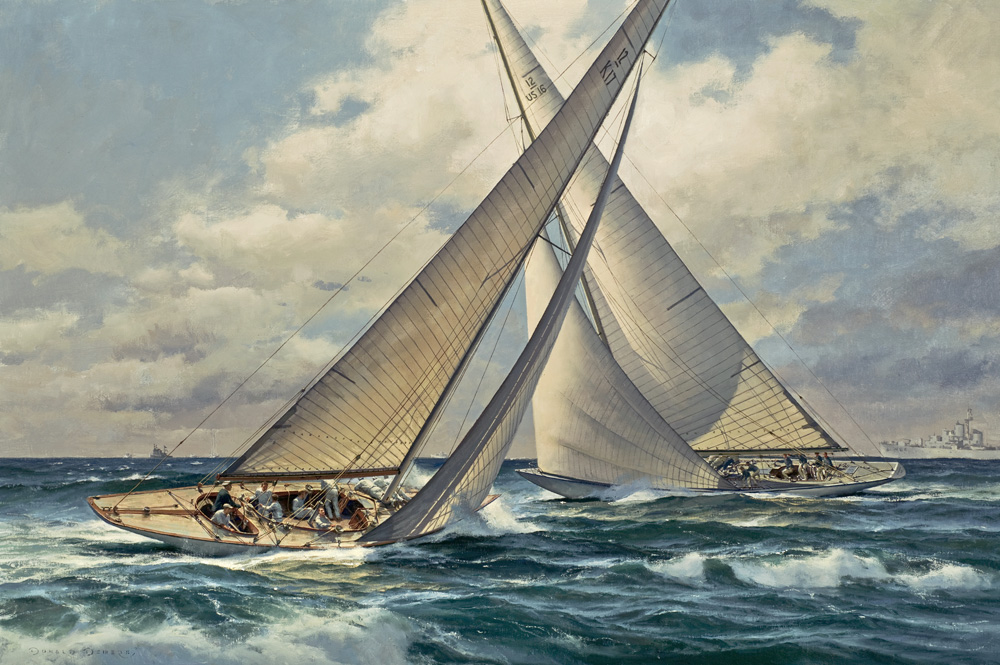 1958 America's Cup, Sceptre vs. Columbia
24x36 oil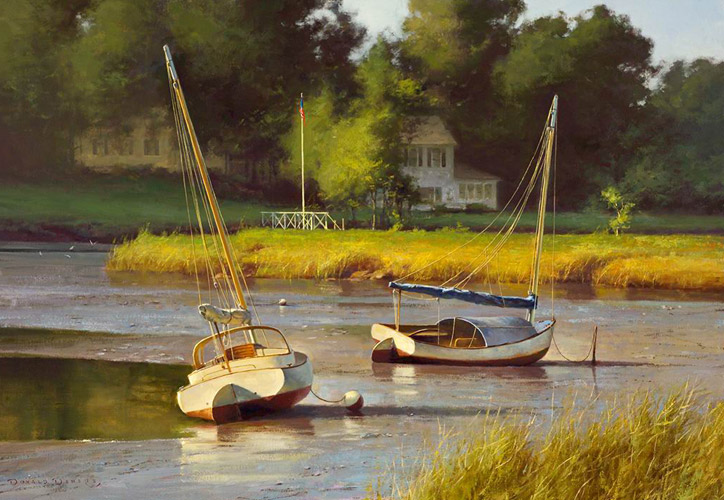 Resting On Bluefish River
oil