Sunday, October 30th
Chuck Wagon Breakfast at the Commissary Building, Ft. Concho
Sponsored by Bitsy & Che Stone
We encourage Competition Artists not to miss this opportunity to reconnect over a HARDY campfire breakfast with host families, and newly established and potential clients. Some of the public may have had weekend activities that kept them from seeing the exhibit until today, so this will also be a great time to sell your paintings!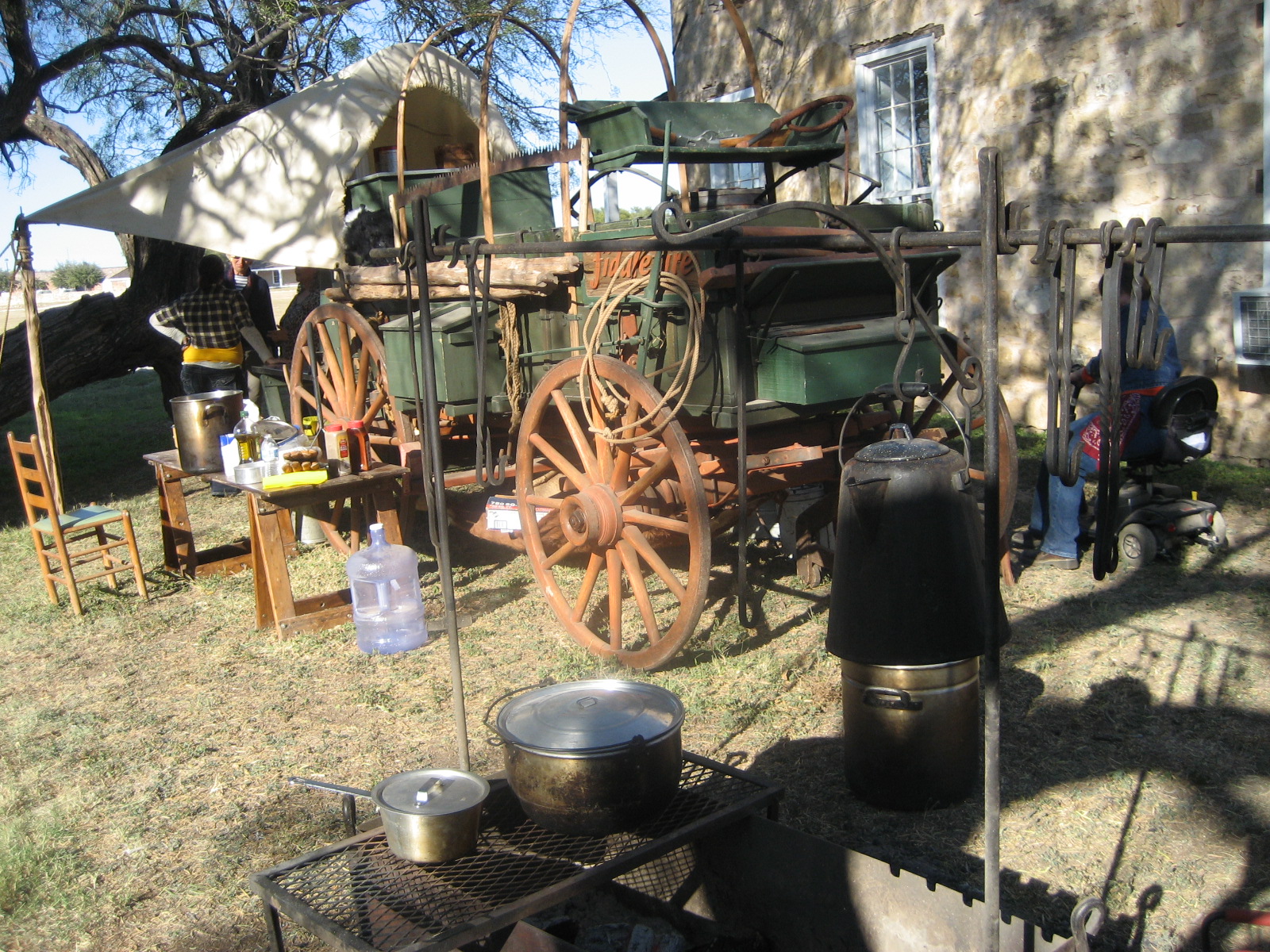 9am to 3pm ~ FINAL SALE & EXHIBIT of the 2016 EnPleinAirTEXAS Competition Paintings and Non-Competition paintings at the Commissary & Quartermaster Buildings of Fort Concho.
9-10:30am ~ Chuck Wagon Breakfast provided for the Competition Artists & their host families. Enjoy a HARDY breakfast complete with campfire & some western 'fiddlin' by Dorothy Douthit of FiddleFire.
9:30-11am ~ Some Competition Artists will have fun painting this authentic Western scene of Chuck Wagon, campfire viddles & fiddler!
11:00am ~ Demo by judge Marc Hanson, Free admission.
1:00pm ~ Judge's Talk & People's Choice Award Winner announced!
Talk highlighting the judge's choices for the top prize winners of 2016 EPAT. Free admission at the Quartermaster Building of Fort Concho.
3pm ~ The event closes until 2017!