2015 EnPleinAirTEXAS
Competition Artists Schedule
(Sites have GPS finders--click on photos)
Sunday, Oct 25 - Artist Arrivals and Check-in
2 - 5pm ~ Artist Check-In at Gallery Verde, 417 South Oakes, near San Angelo Museum of Fine Arts. Canvas-stamping and short orientation. Come & Go... go paint if you want!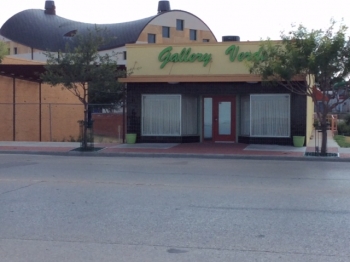 5 - 6:30pm ~ West Texas Welcome Party at the Top of the Cactus, in the historic Cactus Hotel at 36 E. Twohig, just across the river from the museum. Your host families, sponsors, and special guests have been invited so that we can introduce our 2015 celebrities to the city!

You'll have a fabulous view of the city from the 15th floor that may inspire a painting
at sunset, or you may decide to check out downtown after dark to paint. Let's get things started!
Monday, Oct 26 - Downtown San Angelo Day
8:30 - 11am ~ Late Check-in at Gallery Verde, 417 S. Oakes.
Artists painting Downtown San Angelo, Ft. Concho, industrial, churches, and the general area all day.
(See other exciting painting opportunities under the 2015 Painting Locations tab on the specific paint day on our website)
8:30 - 4pm ~ Gallery Verde, 417 S. Oakes, open as Artist & Public Information Headquarters. Box Lunch & bathrooms available for artists all day.
Wet Paint Gallery will be set up in Gallery Verde where artists may drop off their daily finished pieces to hang for early viewing and sales.
After Sunset ~ Casual Come & Go Private Party for artists, host families, and special guests this evening so more of the public can meet our celebrities! More to come!
Tuesday, Oct 27 - Christoval Day
Artists painting in the Christoval area (25 min. south of San Angelo) - Concho Christoval River Retreat on the river, in the small village, and country & ranch sites all day. Sunrise and sunset vista opportunities!
(To see more photos, check out the 2015 Painting Locations on the website)

Box lunches provided for Artists at Christoval River Retreat plus restroom there and at the Christoval Vineyard.
8:30 - 1:30pm ~ Gallery Verde, 417 S. Oakes, open as Public Information Headquarters, Wet Paint Gallery, and Artist gathering space.
6:30pm ~ A special Private Party at Soleido, country home of Treva & Mike Boyd 6517 Green Oaks Dr., Christoval TX, just for the Competition Artists so that you can visit with each other and relax.
Wednesday, Oct 28 - Private Ranch Painting Day
Artists are invited to paint on the Knickerbocker Ranch and Tweedy Ranch -
two historic West Texas ranches today - all within 25 miles of San Angelo.
Directions: Travel South on Knickerbocker Road past the San Angelo Mathis Field
Airport. In about 1 mile start looking for the Knickerbocker road sign on your right.
Take that road, which goes over the lake dam. Travel for about 12.2 miles going
south past the little community of Knickerbocker on your left. Keep going south--straight,
and in about 1/2 mile look for Heckaman Road & EnPleinAirTEXAS signs on your left.
Turn left & in 1/10 mile take the first right onto Tweedy Road. Ask directions at the
gate! There is a GPS locater on the photos if you wish to explore this in advance via computer to help you.
Artists may also return to an earlier spot in San Angelo or the Christoval area
to finish a painting if desired.

(To discover other sites to paint on Wednesday Ranch Day, check out 2015 Painting Locations on the website) Livestock, cattle & goats, will be fun to paint here as well!
GPS Coordinates - 31.278894, -100.638021
Box lunches will be delivered to the ranches.
8:30 - 1:30pm ~ Gallery Verde, 417 S. Oakes, open all day for artists for lunch and bathrooms, and as Public Information Headquarters and Wet Paint Gallery.
Free evening to spend with host families if desired.
Thursday, Oct 29 - Santa Rita, Parks, Concho River Day
Today's suggested and advertised painting area is in the beautiful Santa Rita neighborhood, city parks, or along the Concho River. Artists may choose to paint in other urban, historical, or industrial sites of interest.
See more beautiful sites to paint on the website for Thursday, 2015 Painting Locations!

Ticketed Luncheon ~ Lunch will take place from 12-1:30pm at the beautiful home of Lisa Curry, 210 S. Park, in the historical Santa Rita neighborhood, providing a spectacular view of the Concho River in San Angelo. Lunch free for Competition Artists. Would like to include artist demos in oil, watercolor, and pastel.

8:30 - 4pm ~ Gallery Verde, 417 S. Oakes, open all day for artists and as Public Information Headquarters & Wet Paint Gallery. Lunch and bathrooms available for artists all day.
Free evening.
Friday, Oct 30 - Painting Deadline, Artists Talks & Demos
8:30 - 11am ~ Artists turn in their two Competition paintings & up to 6 extras, all framed & ready to hang - at the Quartermaster Building at Fort Concho, 301 E. Ave. C.
Ft. Concho grounds Qtr. Master Building

11:30 to 1pm ~ Lunch, Artists' Soup & Salad Buffet at Miss Hattie's Restaurant & Saloon, 26 E. Concho, downtown (for Competition Artists only).
11:00 to 4pm ~ Selected Competition Artists will give Talks & Demos, free to the public, in various downtown locations and local schools.
Art Collectors' STAMPEDE and Awards Party!
5:30 to 8:30pm ~ Quartermaster Building at Fort Concho, 301 E Ave. C. Tonight patrons can view the two Competition Pieces from each artist in the large gallery, as well as up to 6 extra paintings done this week, hung in adjacent salons. ALL are for sale, Sponsors will be allowed early entry to meet the artists and purchase, and $11,000 in cash Awards will be presented this evening by judge Gay Faulkenberry! Competition Artists are expected to attend.
Saturday, Oct 31 - Quick Draw PAINT-OUT Competition
8 to 10am ~ Quick Draw REGISTRATION at Gallery Verde, 417 S. Oakes.
10am to 12noon ~ Quick Draw Paint-Out in the designated area downtown & at Fort Concho which is shown on the map below, includes the Competition Artists and is open to all other artists for a $10 fee. $2500 in awards!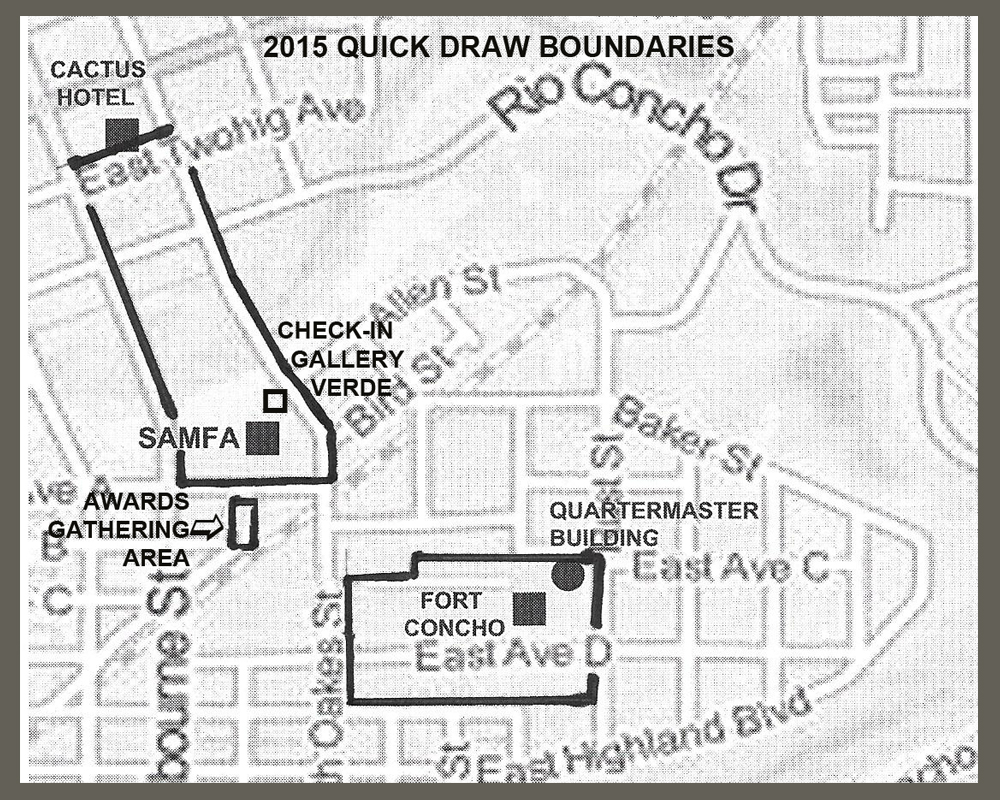 Quick Draw Paint-Out Boundary Map
12:00pm ~ Artists proceed to the judging area at Orient St. and E Ave. B near SAMFA pictured below.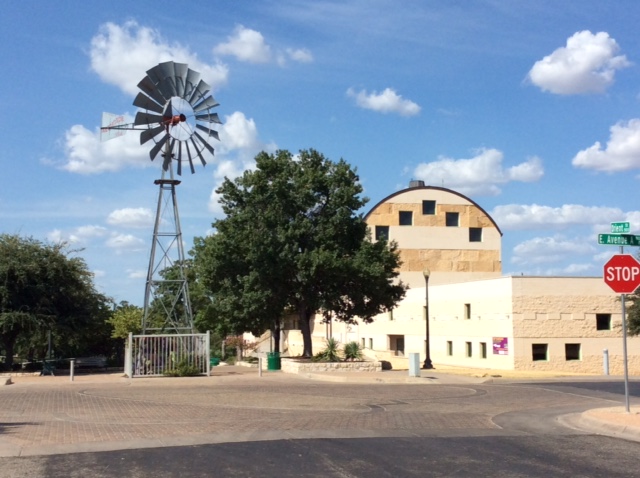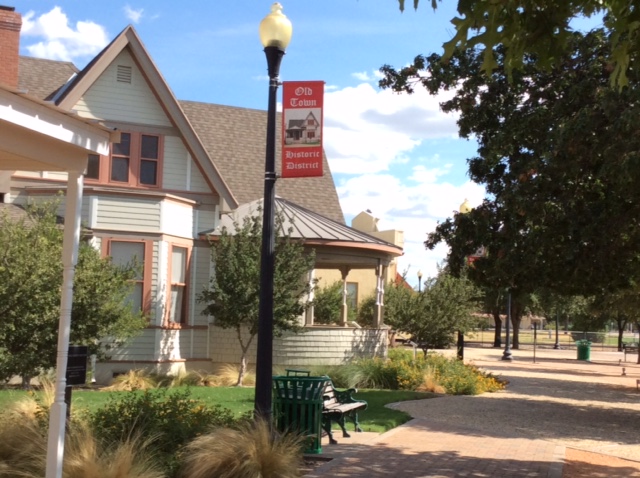 1:00pm ~ Judging will begin for Quick Draw paintings.

1 - 2:30pm ~ Box lunches for Artists available at Gallery Verde.
2:30 - 4pm ~ Competition Artists will meet, mentor and paint with selected area students in the same area as the Quick Draw.

9 to 5pm ~ Quartermaster Building open for public sales of Competition and back-up paintings.
Sunday, Nov 1 - Chuck Wagon Breakfast, Judges' Talk
9:30 to 11am ~ The public is invited for a final 'Yee Haw' with our artists and a Chuck Wagon Breakfast just outside the Quartermaster Building at Fort Concho, 301 E Ave. C. Enjoy a HARDY breakfast complete with campfire and some western 'fiddlin' by Dorothy Douthit of FiddleFire
9 to 3pm ~ Quartermaster Exhibit & Sales open for final public sales of Competition and back-up paintings.
11am ~ Judge Gay Faulkenberry painting demo in the Quartermaster Building.
12:30pm ~ Judges Talk by judge Gay Faulkenberry, highlighting her choices for the top prize winners. Quartermaster Building.
3pm ~ Artists pick up any remaining paintings at the close of the sale at the Quartermaster.
Event information is subject to change as more plans are confirmed!