JUROR
marc r. hANSON
---
Marc R. Hanson (born 1955), having grown up in a military family, his youth was spent on the move. He was born in Oxnard, California and spent some of his early school years there. But his geographical resume soon included Alaska, Florida, Arkansas, Nebraska, South Dakota and Norway. After his father's retirement from the Air Force, Marc's family settled in the small northern California community of Loomis. Marc began college as a biology major, but soon applied to and was accepted into Art Center College of Design in Pasadena, California, majoring in illustration. After Art Center and a brief stint as a staff illustrator in Sacramento, California, Marc moved to Minnesota where he lived for 33 years while raising a family and pursuing his art. Marc relocated to Colorado in the Fall of 2012.
"I have pursued a career as a painter for many years now. Along the way my methods, materials and focus have evolved. A naturalist at heart, the landscape is the perfect vehicle for expressing the joy I have for the world that surrounds me. My real interest and challenge as a painter is how to best manipulate the core principles of painting into effective visual statements. I'm most successful when I'm able to communicate that joy to the viewers of my paintings."
Marc teaches landscape painting workshops in many locations nationally. " I love working with other painters in their pursuit to better their craft. My goal is not to have them assimilate my style and technique, but to teach them how to more closely examine the subject and apply the principles that representational painters must follow to become effective visual communicators."
Marc has shown his work in galleries and museums nationally and internationally since the early 1980's. He is a Signature Member of The Oil Painters of America (O.P.A.), Among his many awards, he's placed four times in The Pastel Journal's 'Pastel 100' competition, has won an Award of Excellence at the O.P.A. National Exhibit in 2000, 2007, 2009, 2010 and 2011. His work was selected as a Finalist in the International Artist's Magazine's Art Prize Challenge, 3rd Place Landscape in Pastel 100 (2008), the Pastel Award at the Society of Master Impressionist Show at the Sunset Art Gallery in Amarillo,TX, and The Award for Excellence, Landscape at the Oil Painters of America's National Exhibit at Legacy Gallery in Scottsdale, AZ.
In 2011 Marc's painting 'Right or Left' was awarded Bronze Medal for Painting at the OPA National Exhibition in Coeur d'Alene, ID.
---
Recent Publications:
Southwest Art Magazine - Feature & Cover 2012
PleinAir Magazine - Feature & Cover 2013
American Art Collector 2007, 2008, 2009, 2010, 2011
The Artist's Magazine 2005
PleinAir Magazine Feature 2005, Feature & Cover 2013
The Pastel Journal 2002, 2003, 2004, 2008, 2011
---
Enjoy Marc's Artistic Talent!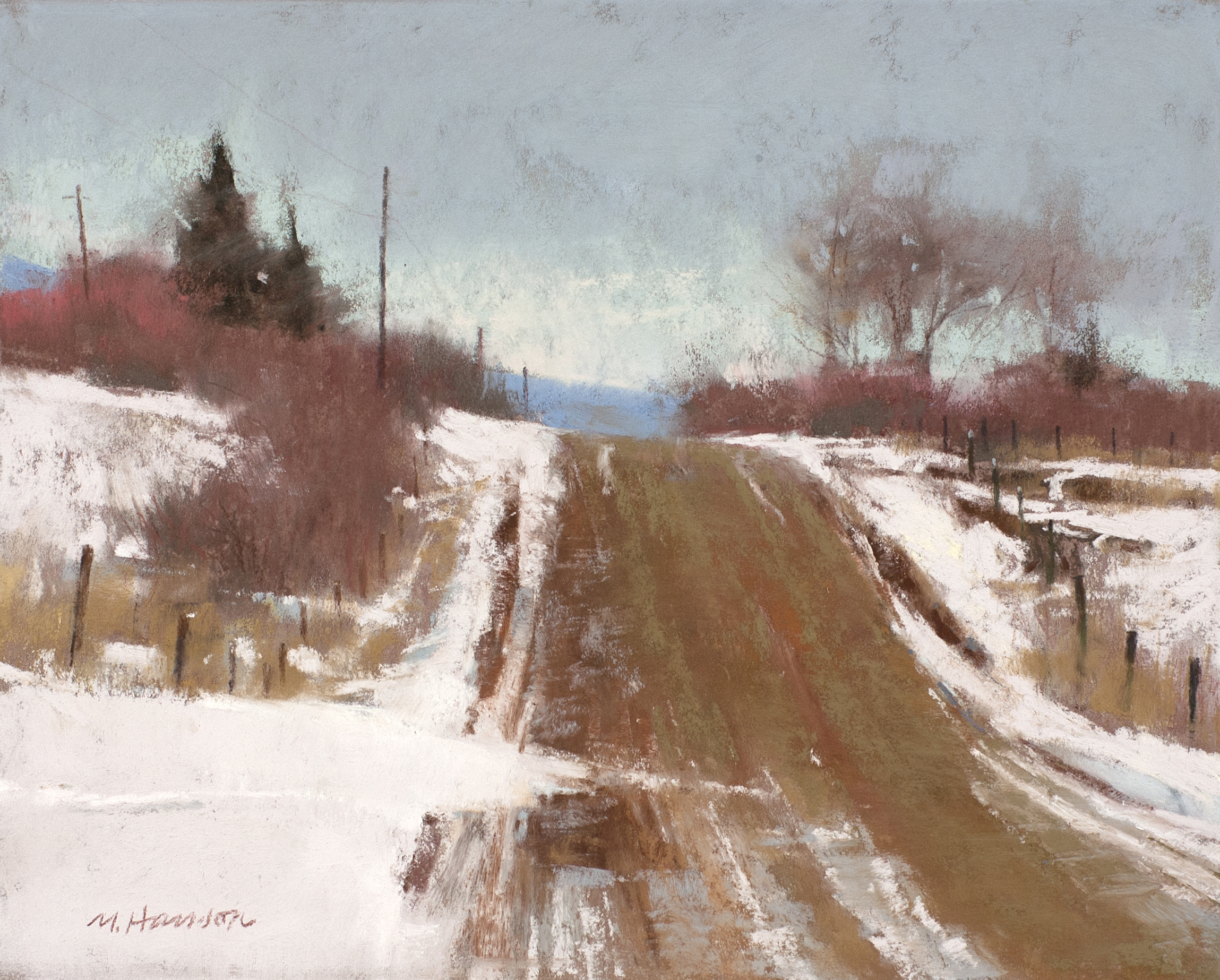 "55th St. Rise" by Marc R. Hanson
Awarded Best Overall Pastel in the Dec./Jan. PleinAir Salon Competition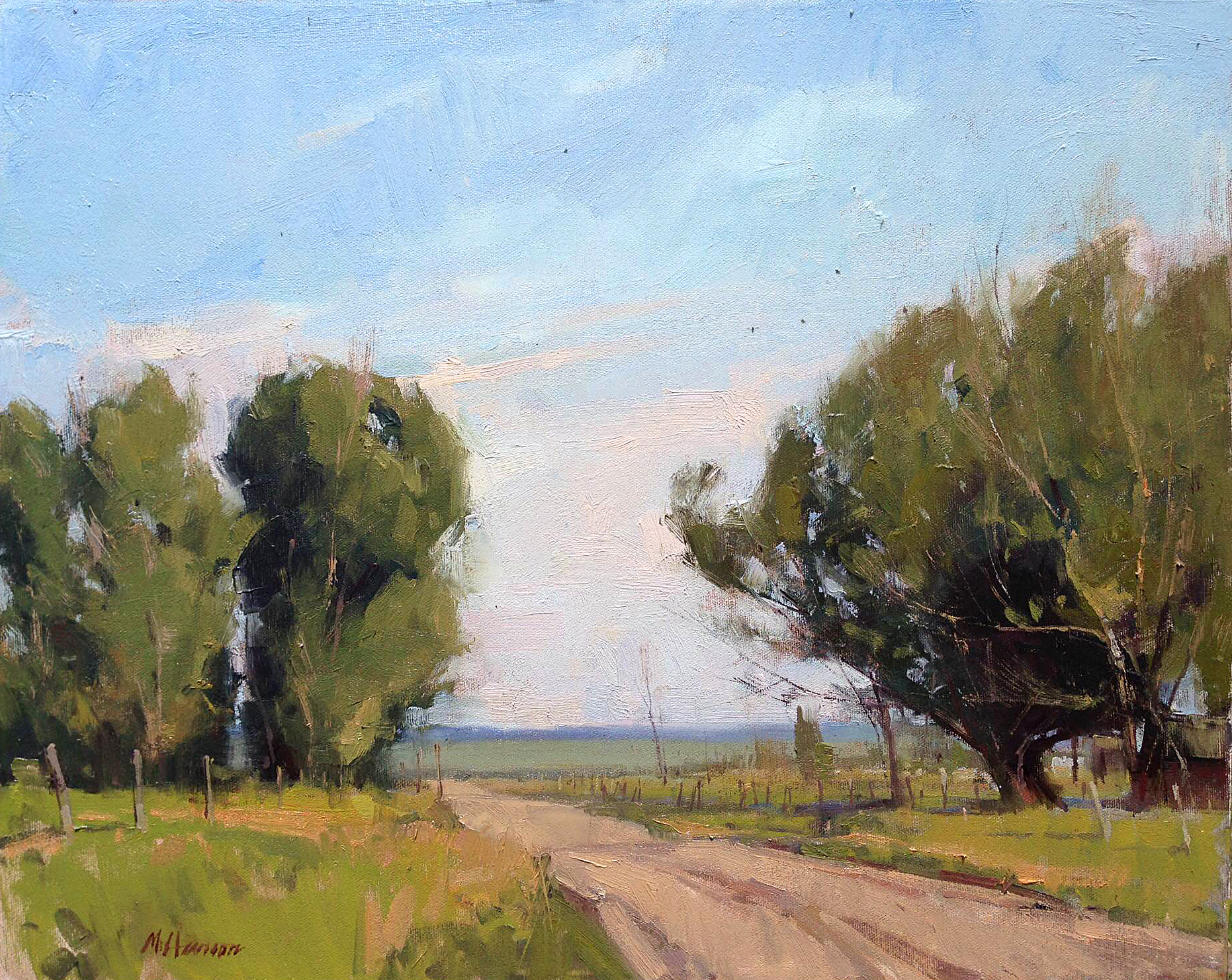 "Mormon Row" by Marc R. Hanson