JUDGE Gay Faulkenberry
---
"My love of color inspires me to take on one of the greatest of challenges: painting from life. I am driven to capture the excitement and subtle nuances of myriad reds in a poppy field, the values in a stand of golden aspens, reflected hues in a shadow, or glow of a backlit flower petal. Each of these encounters demands that I see the world with a fresh eye, which is what I hope to convey to viewers." Gay Faulkenberry
---
Gay Faulkenberry has been a force on the American art scene for more than two decades. Known for her impressionistic approach to color and light, she is renowned for plein-air paintings of urban and rural landscapes and for studio paintings of intimate still lifes, florals, and interiors. "Taking my pochade box outdoors into nature excites me as much as setting up a still life arrangement or re-creating the ambience of a room setting. Whatever the subject, I'm inspired by the way light reveals form and essence," she says.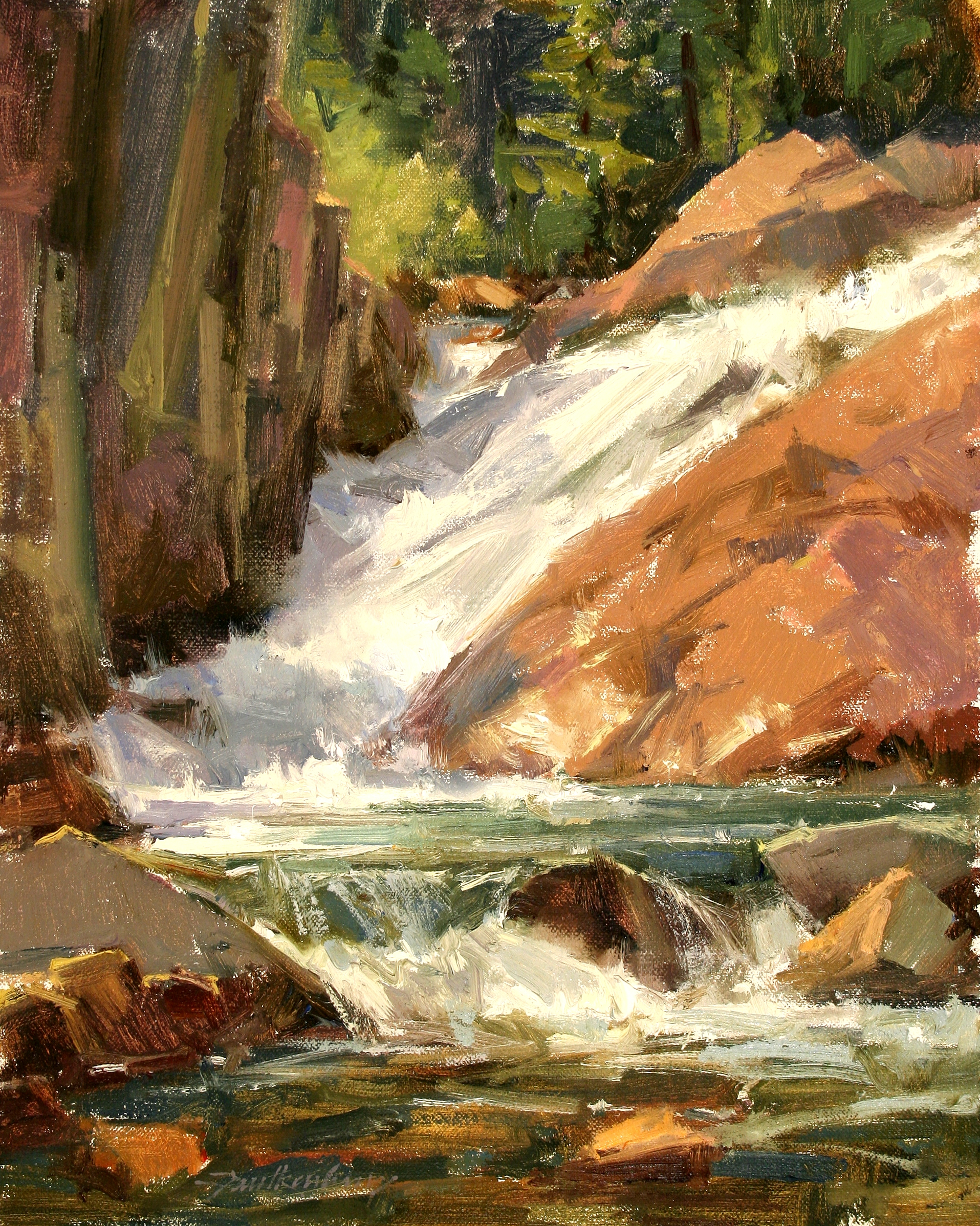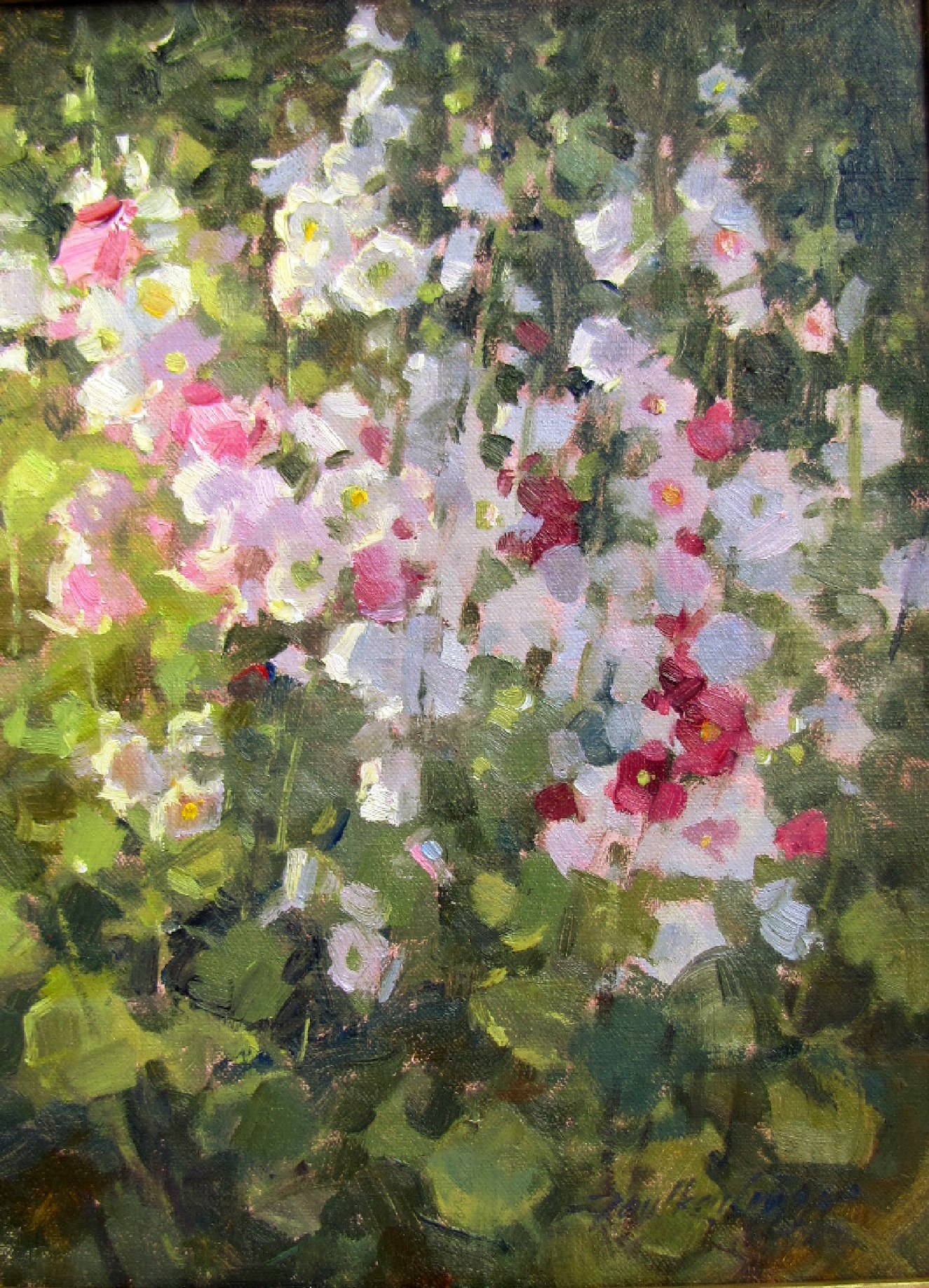 "Eagle Creek" "Hollyhocks Golden Hour"
A native Oklahoman, where she continues to live, Faulkenberry was raised throughout the West. Her painting career began in detailed dry-brush watercolors, which she pursued during her studies at Southwestern State and Oklahoma State universities. She first encountered alla prima paintings on several trips to Taos in the late 1970s. Her transition to oils was facilitated by independent studies with Russian master Sergei Bongart. Subsequent workshops with Ray Vinella, Ned Jacob, and Mark Daily refined her skills. "I remain a student of art, always reaching for higher levels of excellence," she says. "However, it is the artist's job to discover his or her personal voice in creating a language that communicates beyond words."
♦
For the past decade, Faulkenberry has been a popular instructor herself, conducting workshops throughout the United States and in Europe, notably France. A confessed Francophile, she designed her home and gardens in the French Cottage style. Her studio contains an inviting mix of painting equipment, antiques, and collectibles, many of which appear in her still life paintings. Lining the wall of her studio loft are bookshelves that include countless tomes on past masters, including artists who have influenced her: the bravura brushwork of Nicolai Fechin and John Singer Sargent, William Merritt Chase's attention to textures and colors indoors and out, and the "quiet magic" still life paintings of Emil Carlsen.
~~~~~~~~~~~~~~~~~~~~~~~~~~~~~~~~~~~~~~~~~~~~~~~~~~~~~~~~~~~~~~~~~~~~~~~~~~~~~~~~~~~~~~~~~~~~~~
Faulkenberry often serves as an art juror, and her work has been featured in publications such as Southwest Art, Art of the West, Plein Air Magazine, and American Artist. She is represented in corporate, private, and museum collections across the country, including the Genesee Art Museum, Rochester, NY, and the Chisholm Trail & Western Heritage Center, Duncan, OK. Her paintings have been included in exhibitions at The Haggin Museum, Stockton, CA, the Academy Art Museum, Easton, MD, and the Gilcrease Museum, Tulsa, OK. A Signature Member of the prestigious Plein-Air Painters of America since 1996, she served as PAPA president and spokesperson in 2008-2009.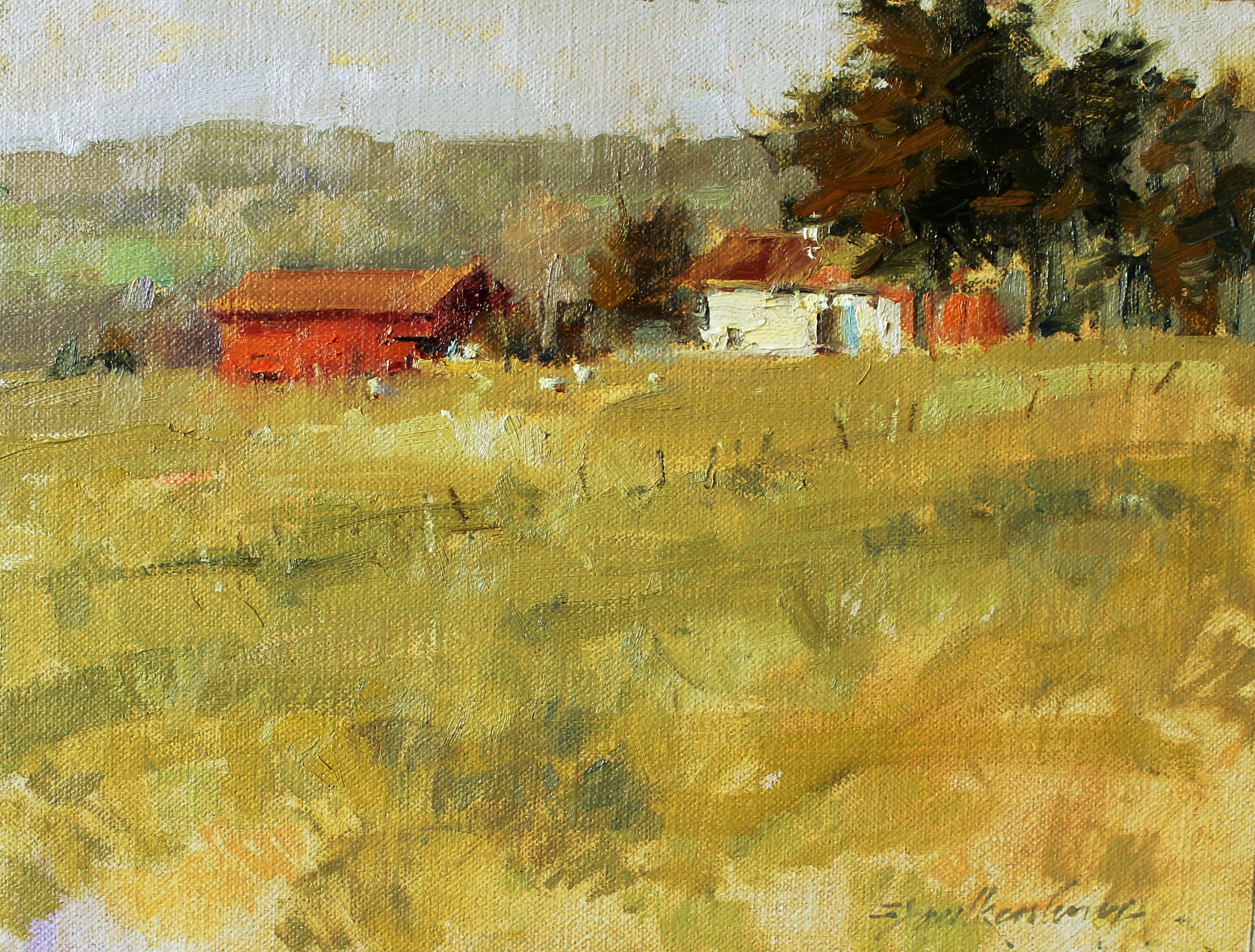 "Farm"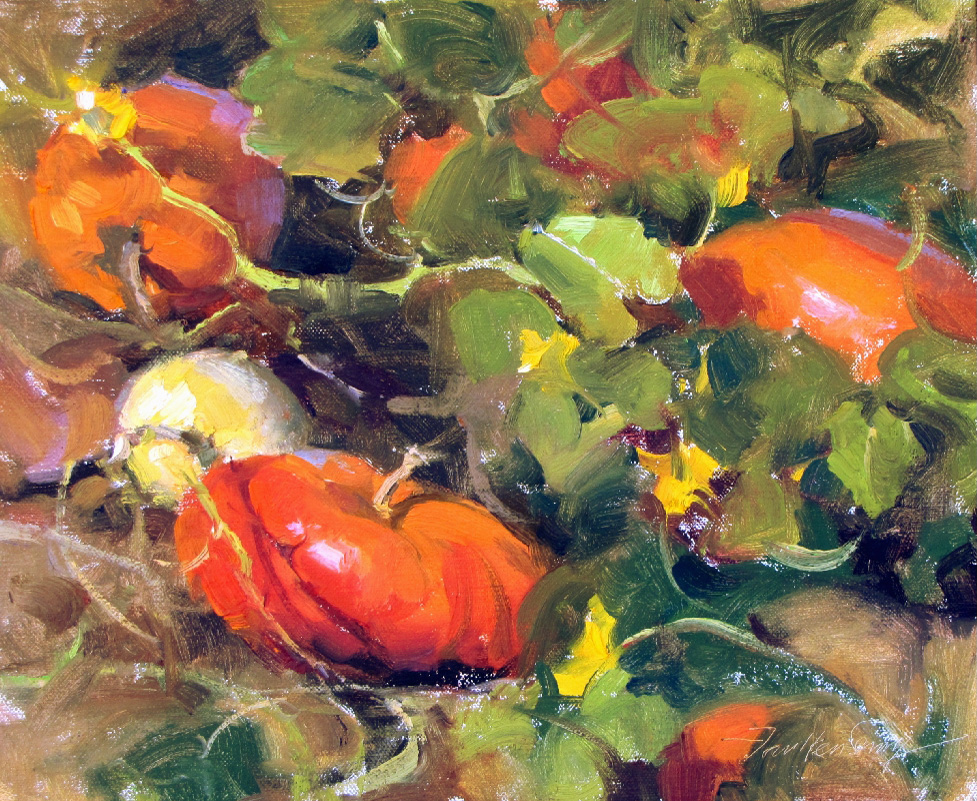 "Heirloom Pumpkins"