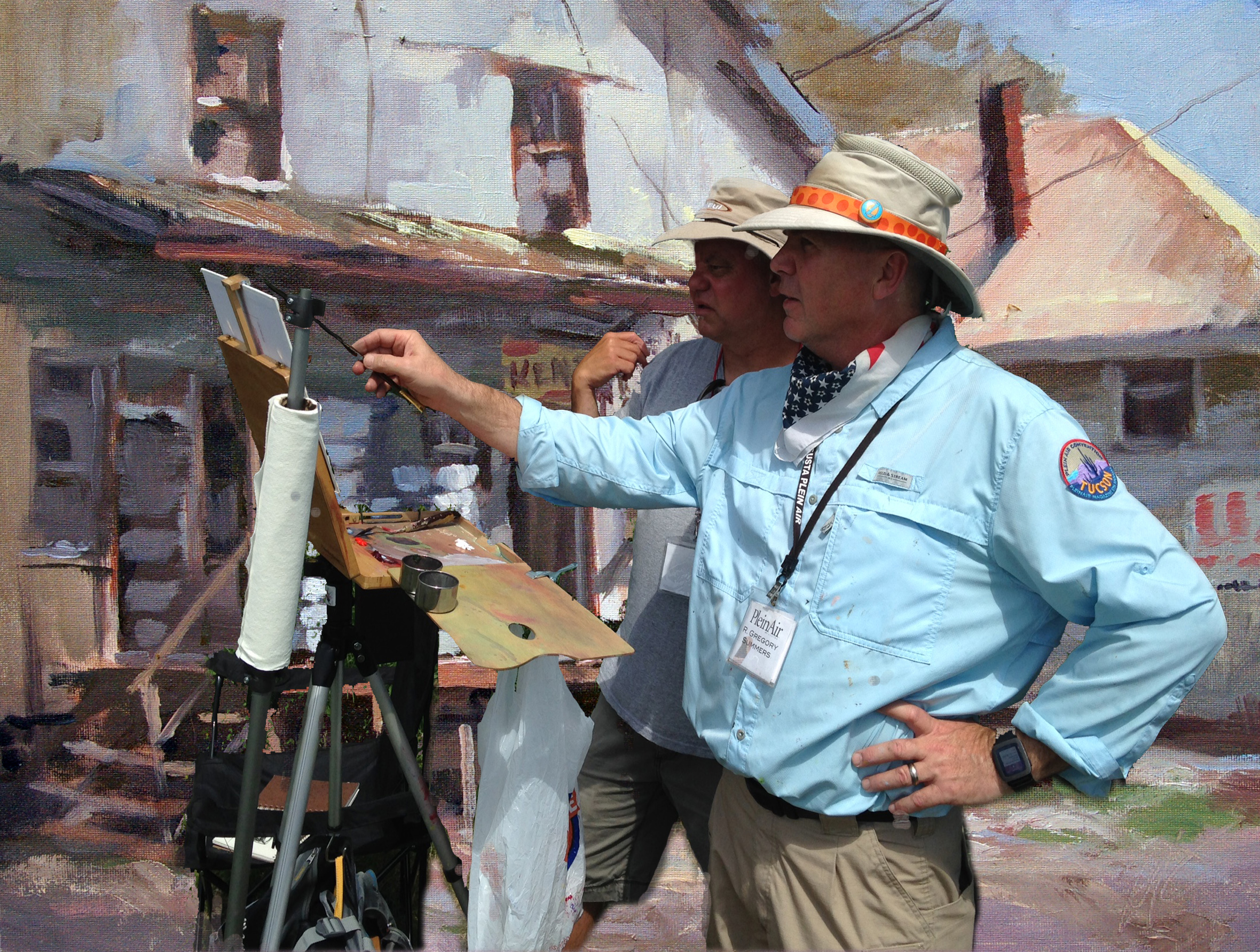 R. Gregory Summers Plein Air Workshop
Oct. 30 - Nov. 1st, 2017
Cost: $315 per student for 3 days
An option to register and only pay the deposit of $100 is available. Full payment will be due by October 1, 2017
Award winning and nationally acclaimed artist, R. Gregory Summers will be conducting a three day plein air workshop in Gallery Verde, 417 S. Oakes, San Angelo, Texas. Classes will be from 9 - 4 pm with the exception of a lunchbreak.
Born in the Flint Hills of Kansas, Greg began his professional career at Hallmark Cards Inc. in 1979. A Master Engraver, he now paints and teaches full time "en plein air" across the country. He has been winning awards both nationally and internationally since the early 80's. This workshop is designed for those who want a better understanding of the methods and techniques to landscape painting, indoors and outdoors.
Greg will take you through the process of seeing, thinking, and learning to understand how and why "less is more". You will learn to take in the vast amount of information and break it down into manageable portions through shapes, values and color, using a limited color pallet.
This workshop is appropriate for all levels with a basic understanding of the materials. Materials list will be provided upon completion of payment.