April 27 - 29, 2020
Richie Vios Watercolor Workshop
2019 EPAT Spirit of San Angelo Award winner
June 3 - 4, 2020
Workshop by Sara Linda Poly
2020 Juror for EnPleinAirTEXAS
---
Workshop with Richie Vios
April 27 - 29, 2020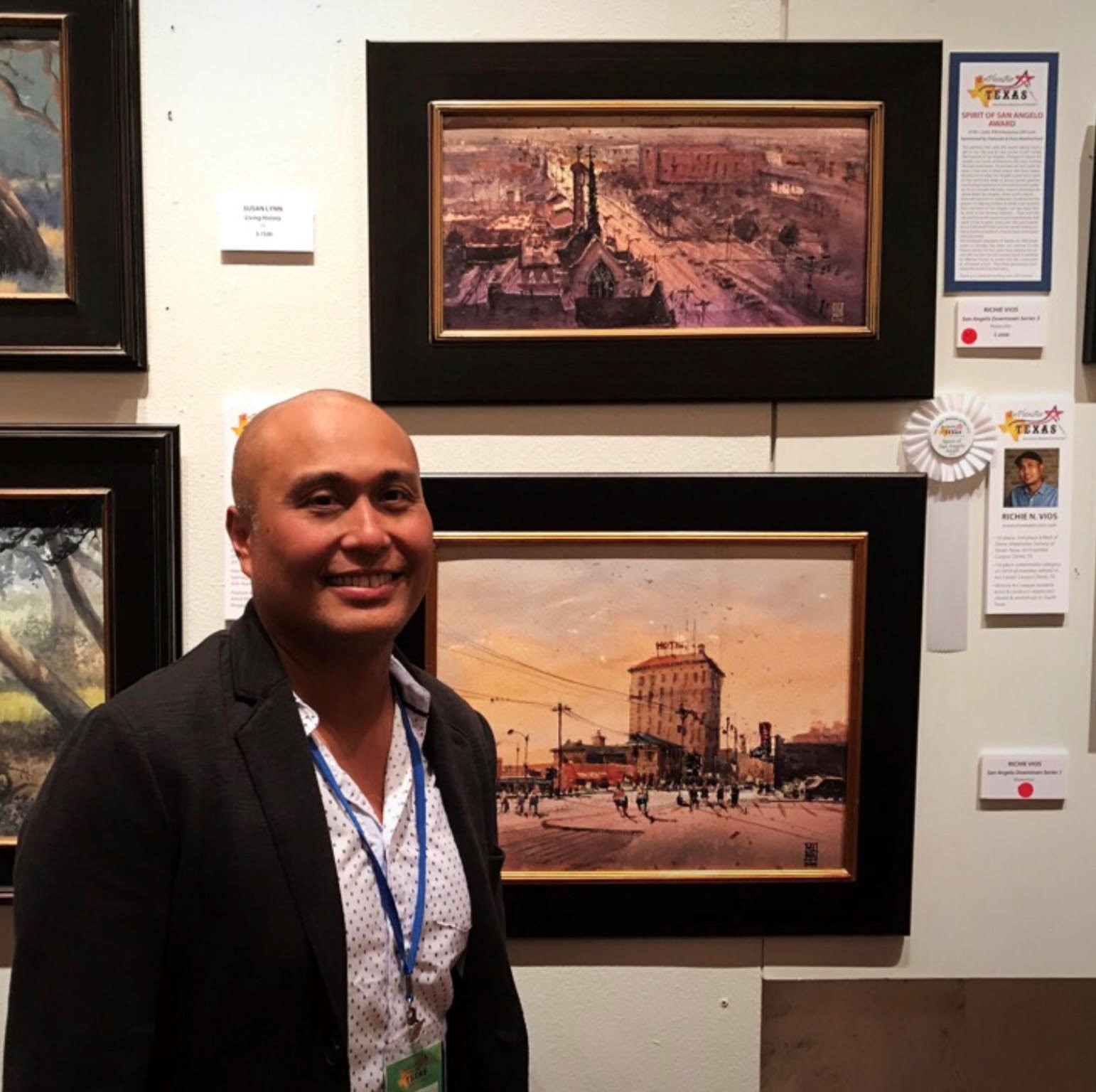 Building Skills, Visualization & Confidence
3 Day Watercolor Workshop
Studio Workshop • 10:00 a.m. to 4:00 p.m.
Gallery Verde, 417 S. Oakes St., San Angelo, TX
San Angelo Museum of Fine Arts

2019 EnPleinAirTEXAS "Spirit of San Angelo" award winner, Richie Vios of Victoria, TX will teach a 3-day workshop helping students understand the four pillars of watercolor: Shape, Value, Edges, & Color. Richie promises energetic demonstrations each day as students learn to understand the center of interest & gradient interest, light vs dark, soft edges vs hard, the importance of Tonal Value studies, & how gravity & timing play a vital role in successful watercolor paintings. Workshop participants will work with geometric forms for compositional studies; study light sources, landscapes, and atmospheric mood paintings.

All levels are accepted for the workshop, but you must have some experience with watercolor & drawing. Request supply list by email: paint@enpleinairTEXAS.com Tables & chairs provided.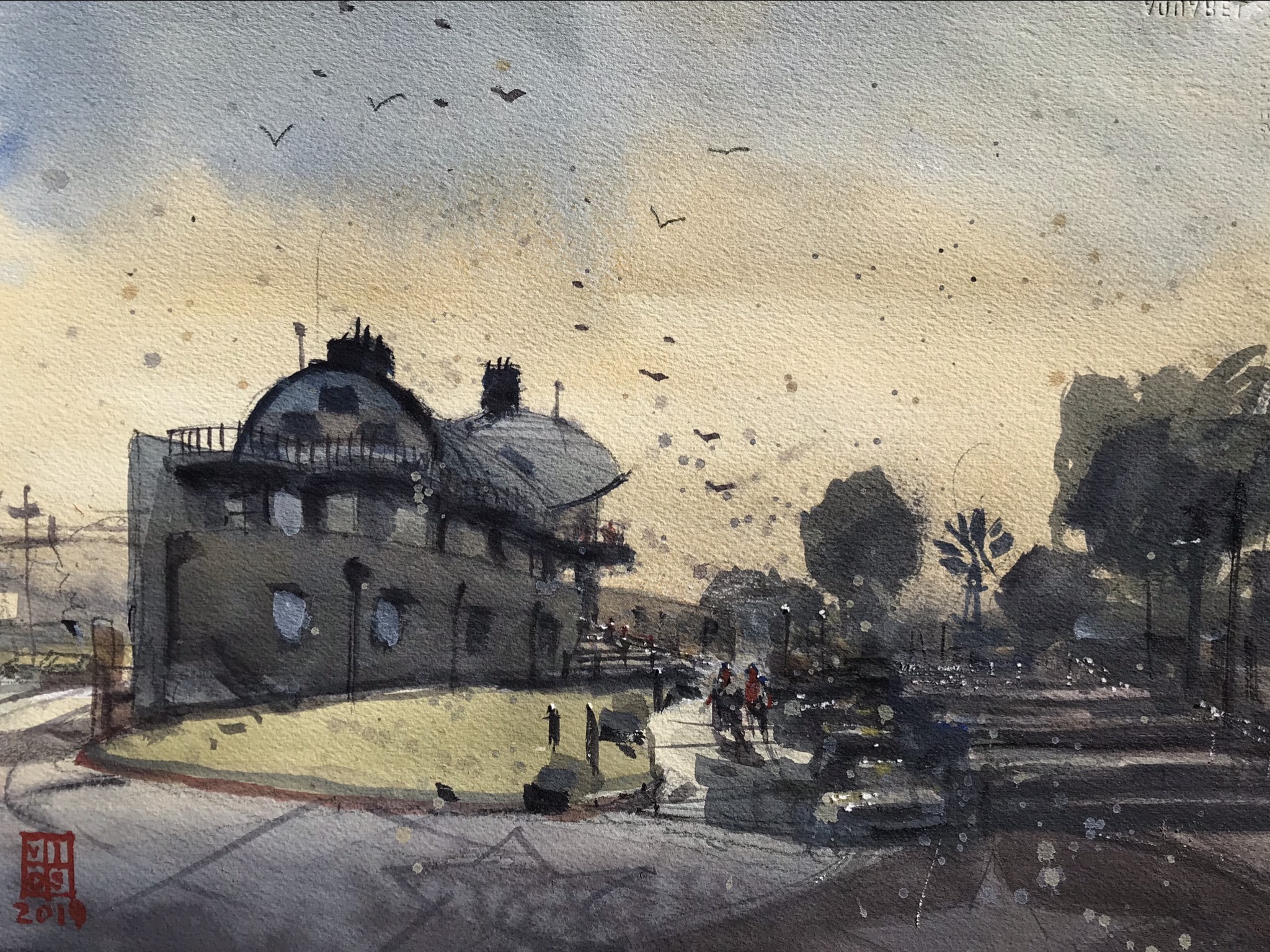 · 3-day Workshop Fee: $300
· Deposit of $125 due with registration
· Pay online at http://www.samfa.org/adult-workshops or make check payable to SAMFA and mail to: SAMFA, 1 Love Street, San Angelo TX 76903
· Write VIOS Workshop on check
· Deposit non-refundable after March 25, 2020 unless someone takes your spot
· Final payment due March 25, 2020.
· Call Jan at SAMFA to pay by credit card: 325-653-3333
· Hosted by the San Angelo Museum Of Fine Arts
---
Workshop with Sara Linda Poly
June 3 - 4, 2020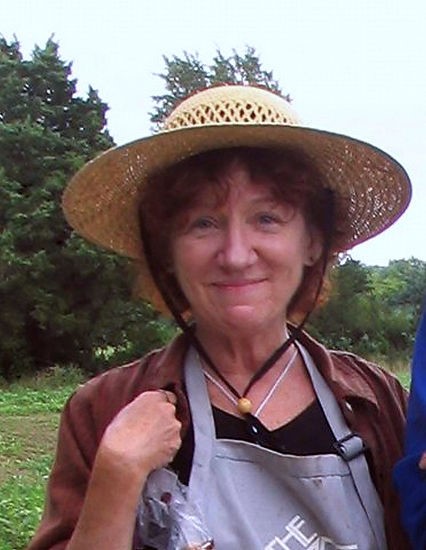 Sara Linda Poly is the 2020 Juror for EnPleinAirTEXAS.

Painting Skies, Clouds and Dramatic Light in the Landscape
2 Day Studio Workshop · 9:00 a.m. to 4:00 p.m.
Gallery Verde, 417 S. Oakes, San Angelo Texas
San Angelo Museum of Fine Arts
After announcing her selection of the thirty-four 2020 EnPleinAirTEXAS Competition Artists on June 2nd at "The Envelope, Please" event, Sara Linda Poly is staying over in San Angelo to share her teaching talents. This studio workshop will cover choosing a good subject from photos and how to best use them, creating a strong composition and design, use of value and color and new ideas for paint application. You will need lots of good photos to choose from of whatever you would like to work on. We will focus on skies, clouds, sunsets, night scenes and any other scenes with interesting lighting conditions. Demonstrations and group critiques and one-on-one time included.

Any level or medium is ok, but you should have had good experience with and understand the media you will use. Handouts and Supply List will be sent out well in advance.
Painting below: Jewels of Evening, Oil 20x20, Sara Linda Poly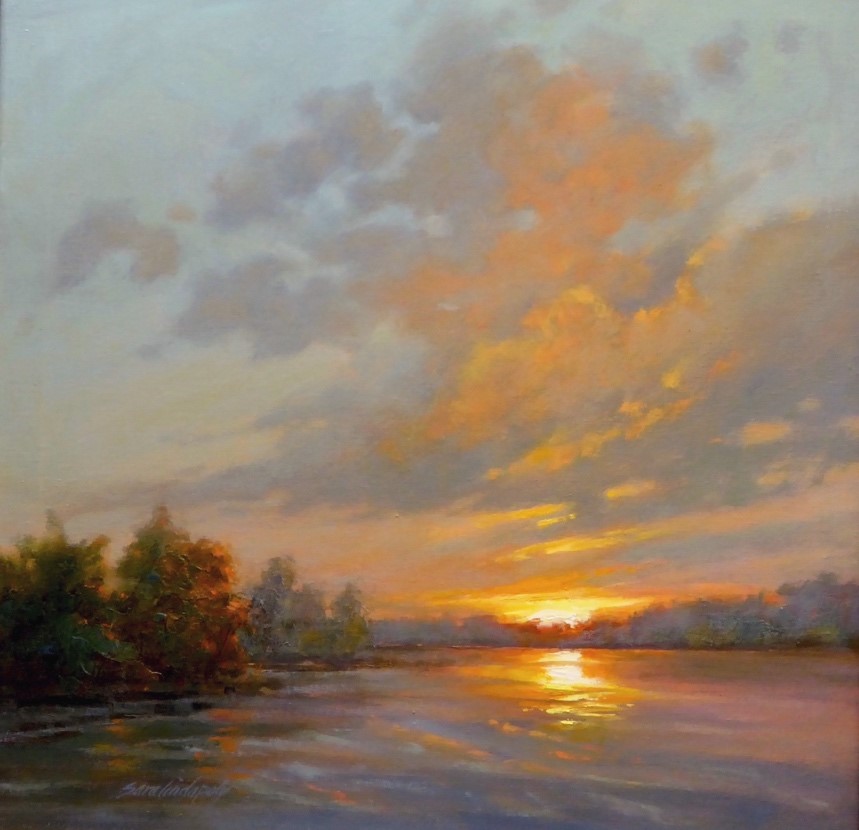 This is an indoor workshop: tables and chairs are supplied but you may bring your easel & stool setup if you like. Please let us know when you make your reservation so we can plan for space correctly
Feel free to contact Sara directly (sara@saralindapoly.com) if you have questions about materials or class work!

2-day Workshop Cost: $300
$150 Registration reserves your spot
Only 14 spots available.
Make check to SAMFA and mail to 1 Love Street, San Angelo, TX 76903, with "Poly Workshop" on check.
Deposit non-refundable after May 1st unless someone takes your spot.
Final payment due May 1, 2020. Call Jan at SAMFA to pay by credit card: 325-653-3333