Saturday, October 24, 2020
9:00 a.m. to 12:30 p.m.
San Angelo Fairgrounds & Spur Arena
4700 Grape Creek Road
Come wander and watch for FREE!
Click here to REGISTER as an artist!
Wander all over the Fairgrounds and find our 34 Competition Artists and other area artists painting cowboys & horses, and hundreds of kids and their animals at the Jr. Livestock Show and events in the Spur Arena.
Artists, easels and the PAINTINGS done that morning will gather at the big star in front of the Housley Communications Building for judging around 11:30 am. 2020 EPAT Judge Tim Newton will announce the winners and award prizes around 12:30 pm. All paintings are for sale and benefit the artists AND the Children's art education programs at the San Angelo Museum of Fine Arts.

For the safety of all attendees, be sure to wear a mask when interacting with people at this event and stay home if sick.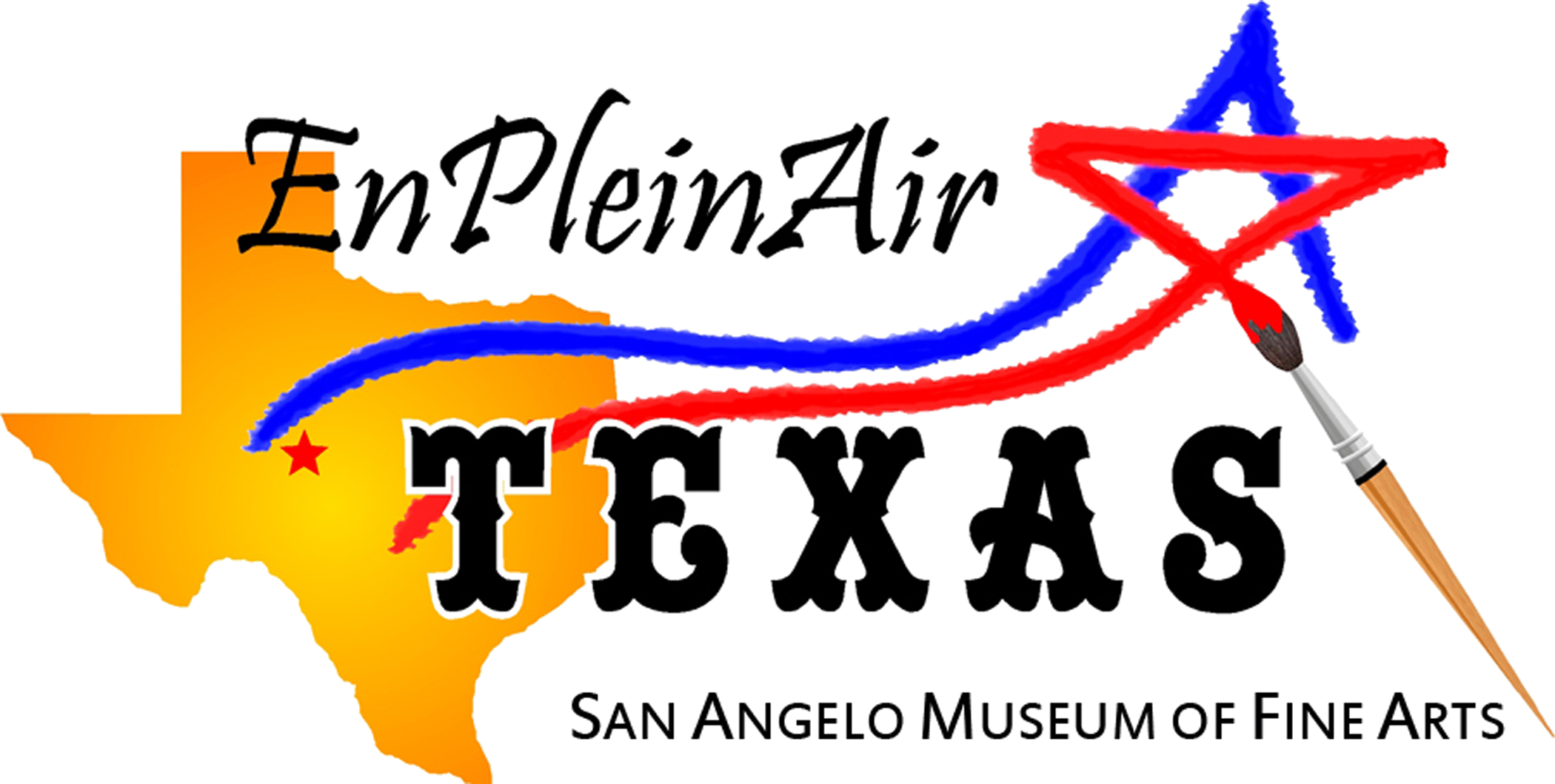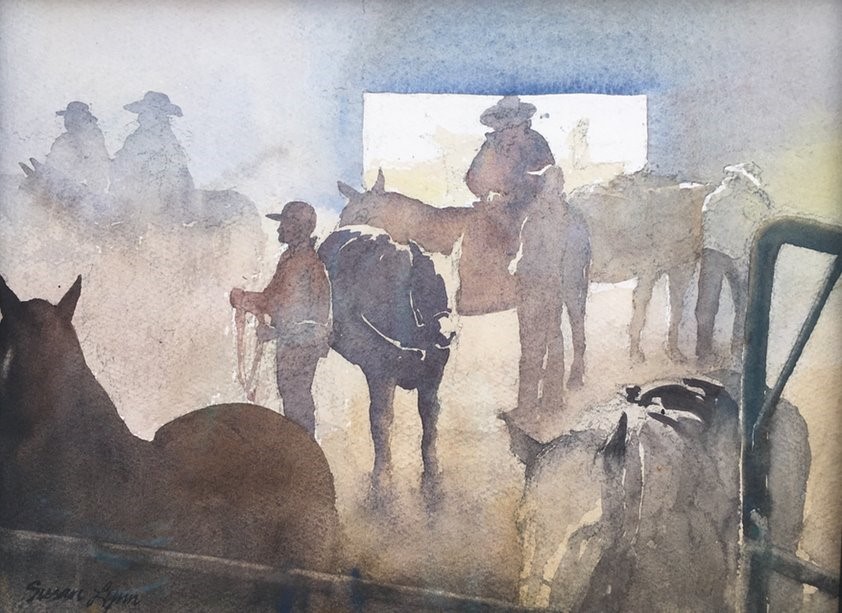 'MORNING PAINT-OUT at the ROPING'
SATURDAY, October 24, 2020
SPUR ARENA, 4700 Grape Creek Road, SAN ANGELO, TEXAS


OPEN TO ALL ARTISTS!
Hosted by San Angelo Museum of Fine Arts
Join the fun and come paint with the 2020 EnPleinAirTEXAS Competition Artists! Any adventurous artist (18 or older) may sign up to paint all morning at the San Angelo Fair Grounds!


REGISTER & CHECK-IN
Click here to REGISTER as an artist!

8:00am to 9:00am – outside the Housley Building at San Angelo Fairgrounds.
Register online at www.enpleinairTEXAS.com for $10 fee by Thursday, Oct. 22nd. Check-in & have your blank canvas or art paper stamped with the official 2020 PAINT-OUT 'stamp' before proceeding to your painting spot.


GO PAINT!
Bring your own paint supplies and set up & begin painting any time after check-in. Canvases may be pre-toned, but canvas or paper should be blank without drawings at check-in. Paint anywhere in the San Angelo Fairgrounds area.


WHAT CAN WE PAINT?
Anything! Horses and trailers and cowboys, food booths & vendors, and children showing their prized lambs and goats for a Junior Livestock Show. The Cody Ohl's World Champion Jr. Calf-Roping is inside in the Spur Arena.


PAINT-OUT END TIME:
11:30 – 11:45 am – Stop painting and frame or mat your painting(s) for judging.

EXHIBIT – JUDGING and SALE!

HIGH NOON ~ 12:00 to 1:00 pm
2020 EnPleinAirTEXAS judge Tim Newton will begin judging
at noon and announce awards around 12:30.
Sales benefit San Angelo Museum of Fine Arts & the artists.

TWO COMPETITION CATEGORIES
OPEN CATEGORY Non-Competition ARTIST AWARDS ~
Judge's Choice Award – $250
Open Category Awards may increase based on entries.
The 2020 COMPETITION ARTIST AWARDS ~
Judge's Choice Awards – 3 at $500 each
Painting by William Suys

Awards sponsored by Carrie Pearson and Doris Jones

IT'S A WEEK FULL OF FUN AND ART!
FREE for the Public to come watch the artists paint!
Some great action and paintings from past years ~