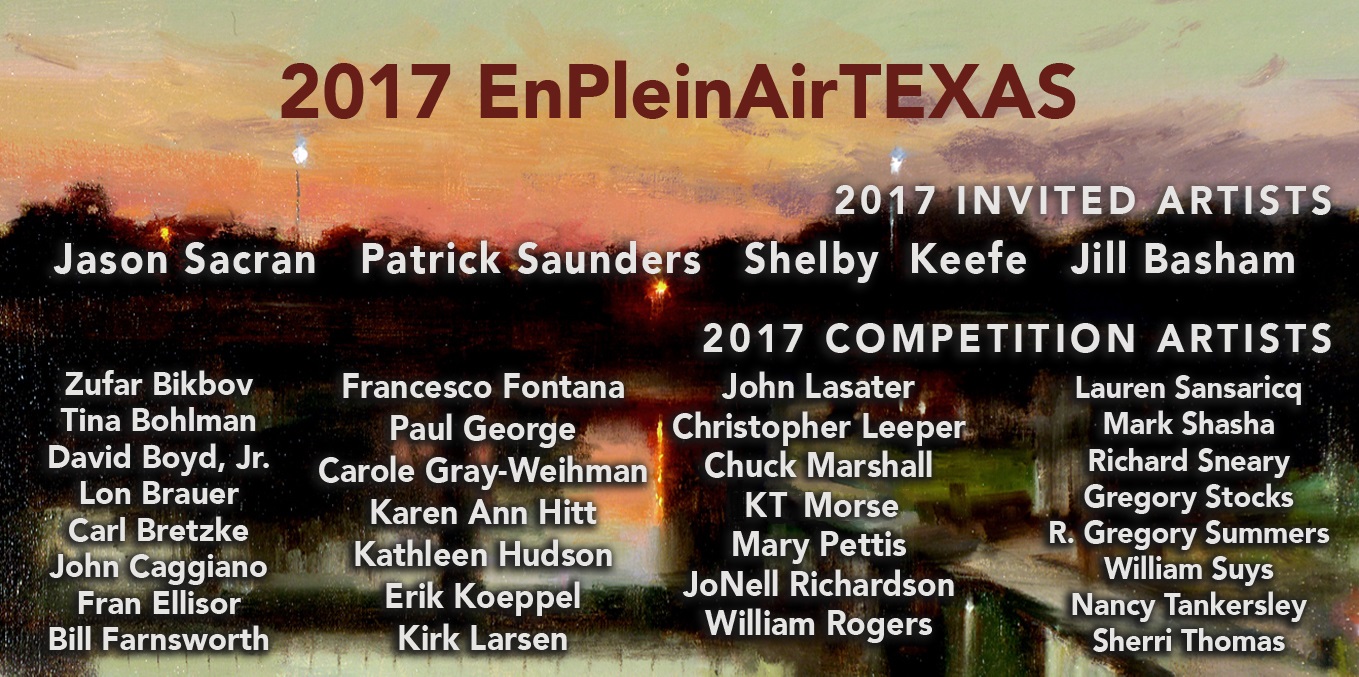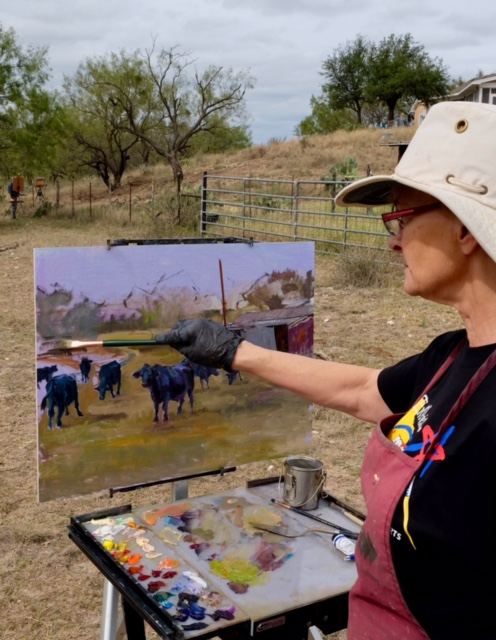 JOIN US as The San Angelo Museum of Fine Arts welcomes 34 of the top Plein Air artists in the world to SAN ANGELO, TEXAS! The fourth annual EnPleinAirTEXAS is one of the top plein air competitions in the country and attracts award-winning artist applicants from coast to coast and from outside the U.S.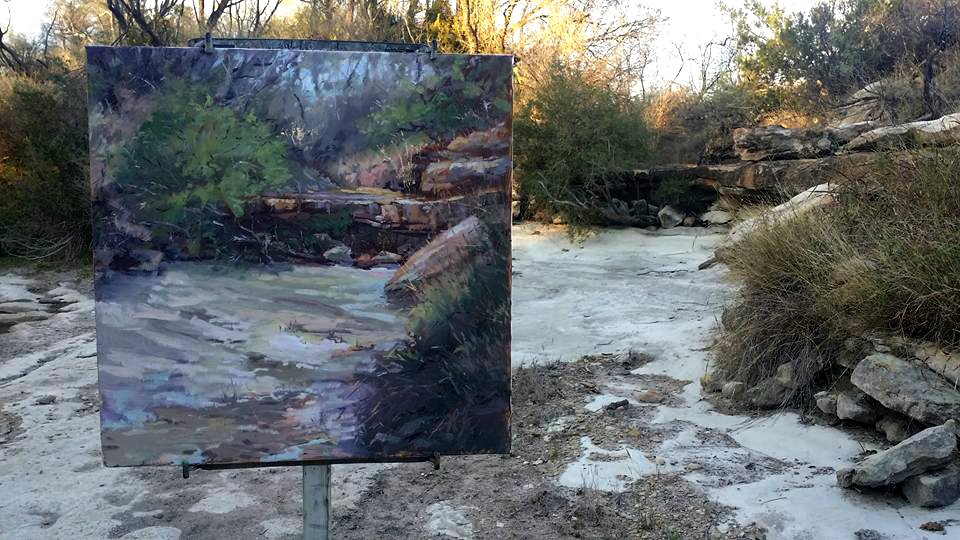 Mark your calendars for a week unlike any other in Texas ~ October 22-29, 2017.
It's a week where visitors and communities can watch over the shoulders of professional artists as they paint their creative interpretations of what they see. Ask questions! Attend the free talks and demos! Eat lunch with an artist! 'Rope Yourself a Painting!' at many special events and take home a moment in time, painted on site by one of the artists you meet!
See the event schedule under the 2017 Competition tab above.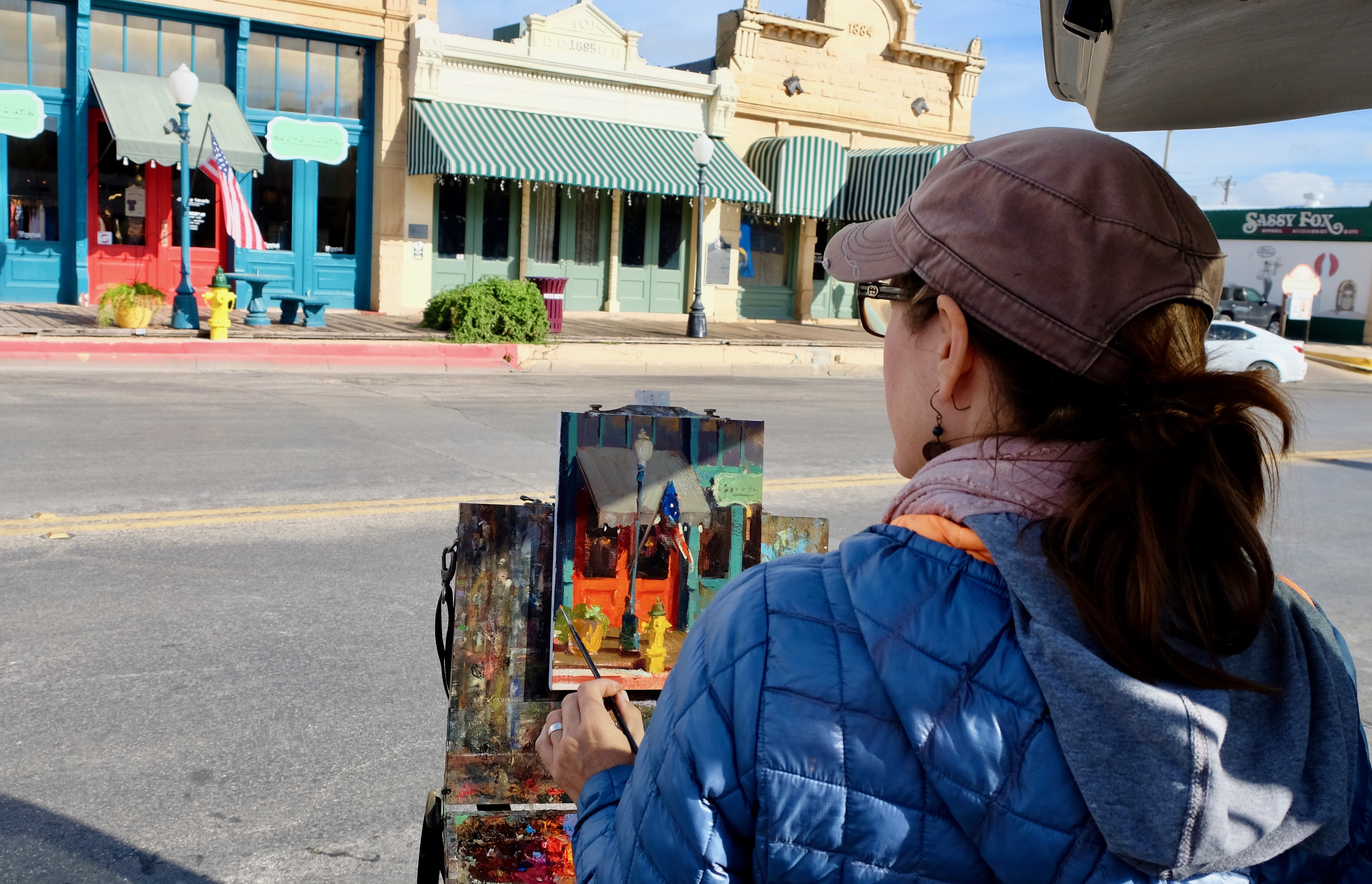 Help us welcome these talented 2017 Competition Artists hailing from 18 states, Nova Scotia, and Italy. Spend a week with us as they paint the West Texas countryside and historic towns, 'en plein air' ~ the French term for painting out in the open air. A major event hosted by the San Angelo Museum of Fine Arts, EnPleinAirTEXAS supports the museum's education programs that in 2016 reached over 33,000 school children in its 18 county service area.
Howard Taylor, Director, SAN ANGELO MUSEUM OF FINE ARTS
Barbara Rallo, Coordinator/Co-Chair EnPleinAirTEXAS
Treva Boyd, Co-Chair EnPleinAirTEXAS