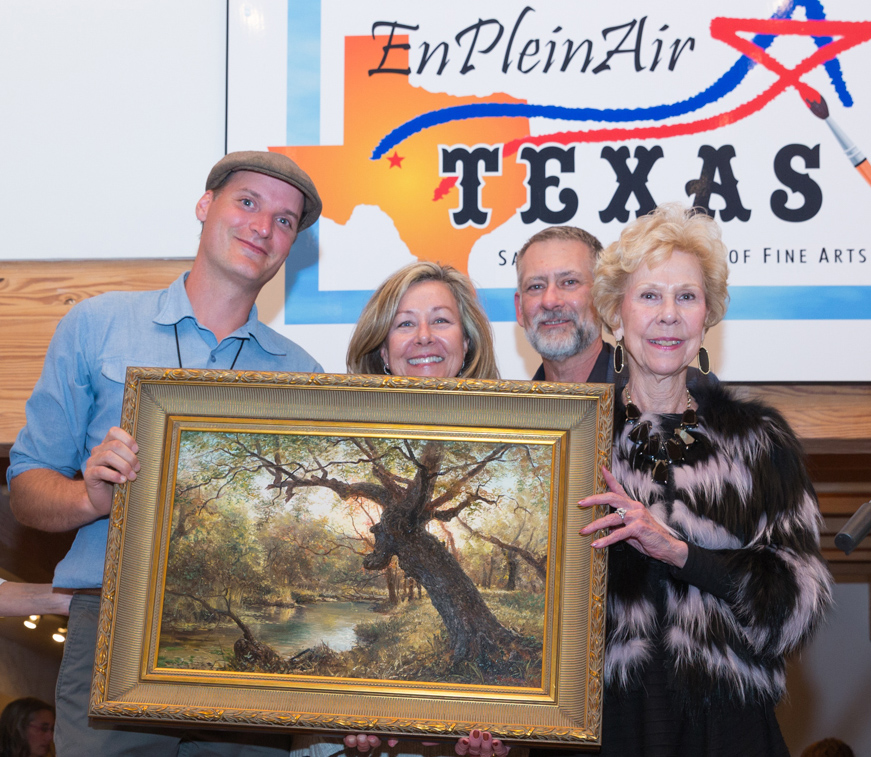 ANNOUNCING!
The Competition Artists
for the 5th Annual EnPleinAirTEXAS
October 21 - 28, 2018
Erik Koeppel, Head of the Concho River
2017 Grand Prize, The Elta Joyce Murphey Award
---
2018 Competition Artists Juror, Donald Demers.
2018 INVITED COMPETITION ARTISTS
Erik Koeppel, Jackson, New Hampshire ~
2017 Elta Joyce Murphey Grand Prize & 2017 Artists' Choice Winner
Patrick Saunders, St. Louis, Missouri ~
2017 Third Place Award Winner


2018 COMPETITION ARTISTS
LON BRAUER, Granite City, Illinois
JOHN CAGGIANO, Rockport, Massachusetts
HIU LAI CHONG, Rockville, Maryland
RANDALL COGBURN, Rosharon, Texas
M. SHAWN CORNELL, St. Louis, Missouri
CHARLES DICKINSON, St. Augustine, Florida
FRAN ELLISOR, Conroe, Texas
DIANE FROSSARD, Tyler, Texas
NYLE GORDON, Ethel, Missouri
CAROLE GRAY-WEIHMAN, Penngrove, California
JOSEPH GYURCSAK, Hamilton, New Jersey
QIANG HUANG, Cedar Park, Texas
KATHLEEN HUDSON, Lexington, Kentucky
NEAL HUGHES, Moorestown, New Jersey
CHARLIE HUNTER, Bellows Falls, Vermont
THOMAS JEFFERSON KITTS, Portland, Oregon
TROY KILGORE, Bloomington, Indiana
CHRISTINE LASHLEY, Reston, Virginia
CHRISTOPHER LEEPER, Canfield, Ohio
SUSAN LYNN, Merriam, Kansas
CHUCK MARSHALL, Wilmington, Ohio
KATHIE ODOM, Knoxville, Tennessee
CRISTA PISANO, Nyack, New York
JONELL RICHARDSON, San Angelo, Texas
DEVIN MICHAEL ROBERTS, Pleasant Hope, Missouri
JASON SACRAN, Magazine, Arkansas
LAUREN SANSARICQ, Jackson, New Hampshire
MARK SHASHA, Swampscott, Massachusetts
RICHARD SNEARY, Kansas City, Missouri
WILLIAM SUYS, Pewaukee, Wisconson
TARA WILL, Hampstead, Maryland
YONG HONG ZHONG, Lake Oswego, Oregon

An OVERVIEW of 2018 EnPleinAirTEXAS (EPAT) Events

SATURDAY, October 20, 2018 ~ SUNDAY, October 28, 2018
Public events begin with a Pre-Event PAINT-OUT and Artists Reception, followed by a week of painting events in San Angelo. Artists will also be painting on area private ranches. The "Fresh Paint Gallery" is open all week at event headquarters, Gallery Verde, 417 S. Oakes, with daily paintings displayed and for sale.


FRIDAY NIGHT, October 26, 2018
Awards Judge Kenn Backhaus will award over $17,000 in cash prizes at the Art Collectors STAMPEDE as over 275 paintings will be exhibited and for sale at a preview party for ticket-holders at the Fort Concho Quartermaster & Commissary Buildings.


SATURDAY, October 27, 2018
EVERYONE can come Watch or Paint at the 2 Hour Quick-Draw PAINT-OUT at the San Angelo Rodeo Fairgrounds. That afternoon, join the fans at the 65th Annual San Angelo Roping Fiesta as our Competition Artists are in the stands capturing the action of the top calf-ropers in the world!
Meanwhile, the week's paintings are exhibited & for sale at the Fort Concho Quartermaster & Commissary Buildings. FREE Admission.

SUNDAY, October 28, 2018
Chuck Wagon Breakfast with the Artists, Judge's Talk, and the last opportunity to see and purchase a 2018 EnPleinAirTEXAS Painting!


What an amazing last week of October in San Angelo it was! For a recap of the 2017 winning paintings, and to see how our event stands with others in the country, check out this story from Outdoor Painter.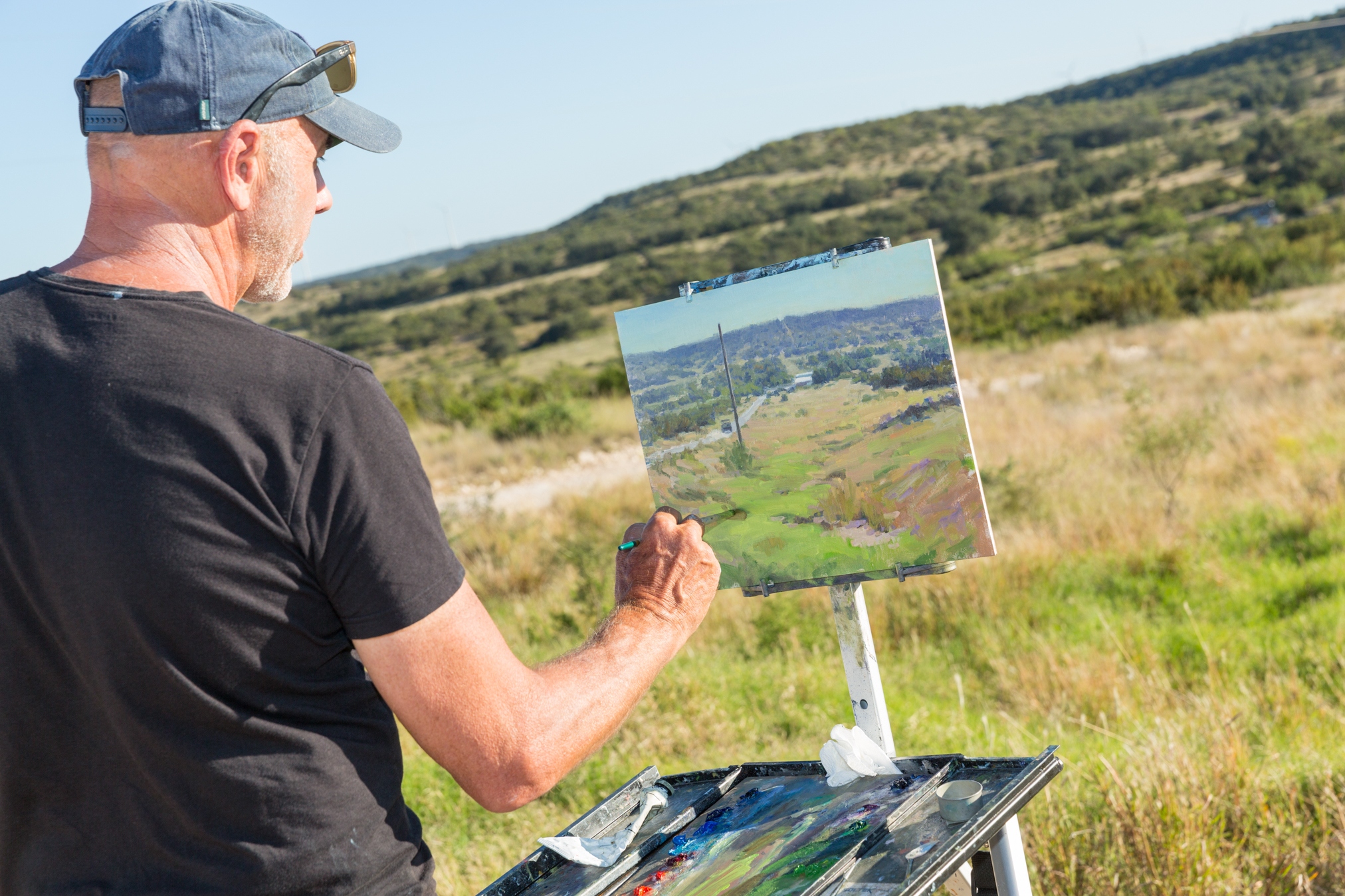 Make plans now to come to San Angelo, Texas for one of the top plein air competitions in the country! It's an opportunity to watch over the shoulders and meet some of the best and friendliest out door painters around. Artists from 29 states and 2 countries applied for the opportunity to be here. Juror Donald Demers viewed hundreds of paintings that were submitted to select 16 past EPAT artists, and 16 new artists to join 2017 Invited Artists Erik Koeppel and Patrick Saunders.
Patrons have responded by purchasing more paintings every year, continuing to support the event with local and national sponsorships, host homes, and countless volunteer hours.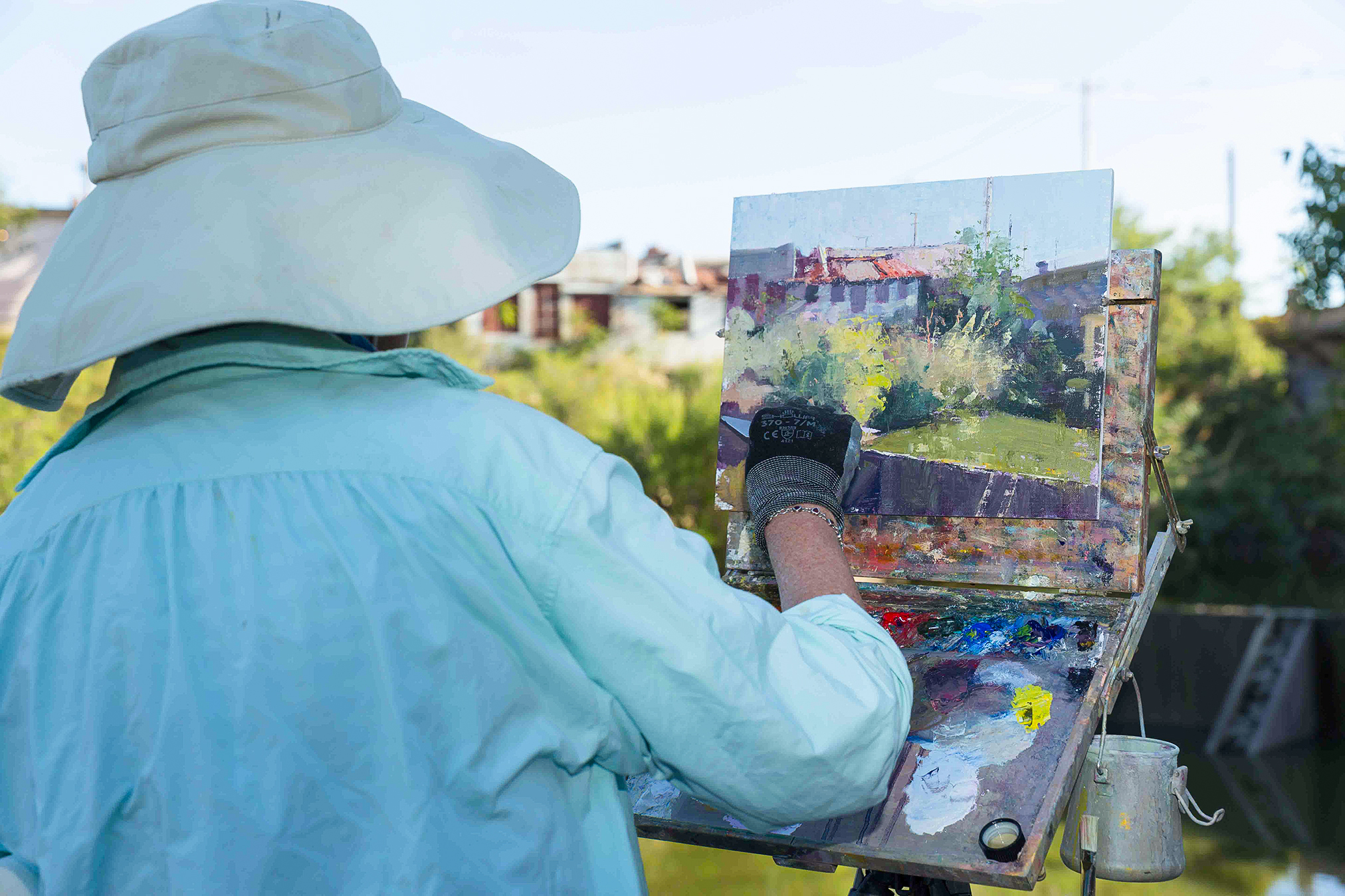 Our 34 award-winning artists once again made a major contribution to the San Angelo Museum of Fine Arts as they returned a portion of their sales that this year toppled last year's $220,000!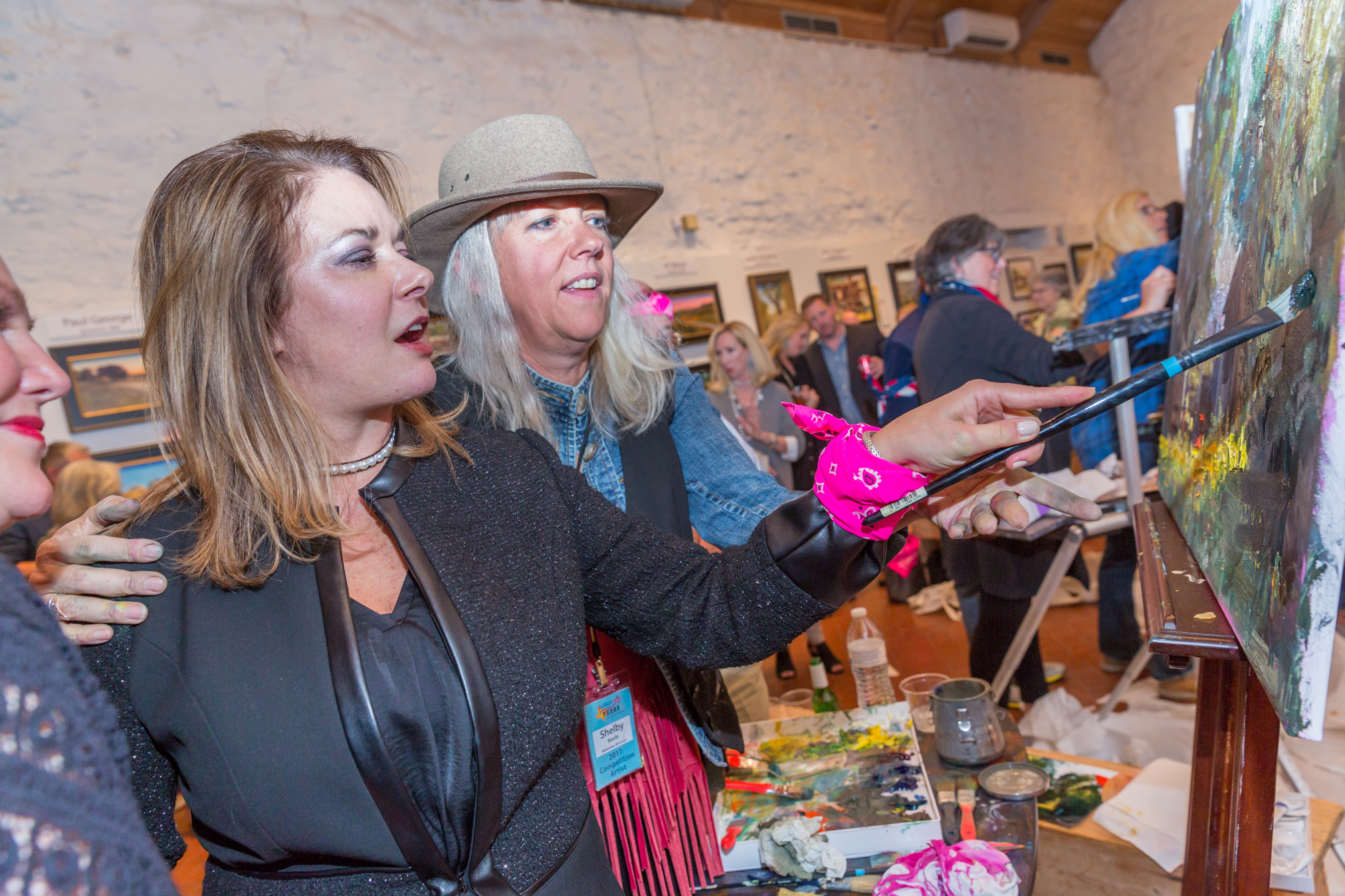 After all is said and done, the museum benefits with new dollars to support their education programs that are touted the best in the nation. We thank you, our sponsors, supporters, patrons and volunteers for making this such a success for the museum AND for the community.

Mark your calendars for next year's festivities, October 20 - 27, 2019
Howard Taylor, Director, SAN ANGELO MUSEUM OF FINE ARTS
Barbara Rallo, Coordinator/Co-Chair EnPleinAirTEXAS
Treva Boyd, Co-Chair EnPleinAirTEXAS