Artist Application closed on MAY 15TH.
The 5th Annual EnPleinAirTEXAS
will be held in San Angelo, Texas
October 21 - 28, 2018
Deadline to apply was MAY 15, 2018
2018 Competition Juror is Donald Demers.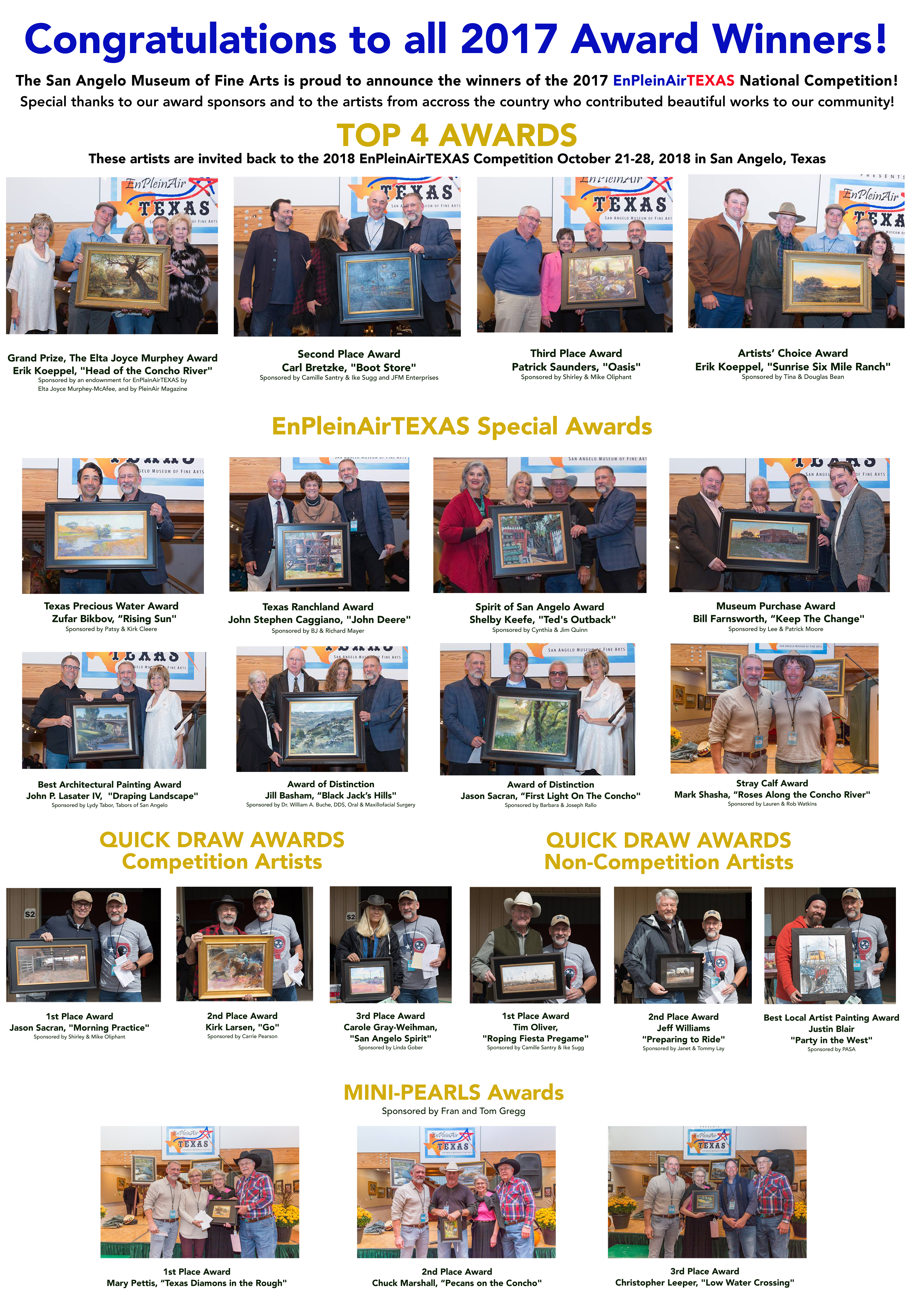 What an amazing last week of October in San Angelo it was! For a recap of the 2017 winning paintings, and to see how our event stands with others in the country, check out this story from Outdoor Painter.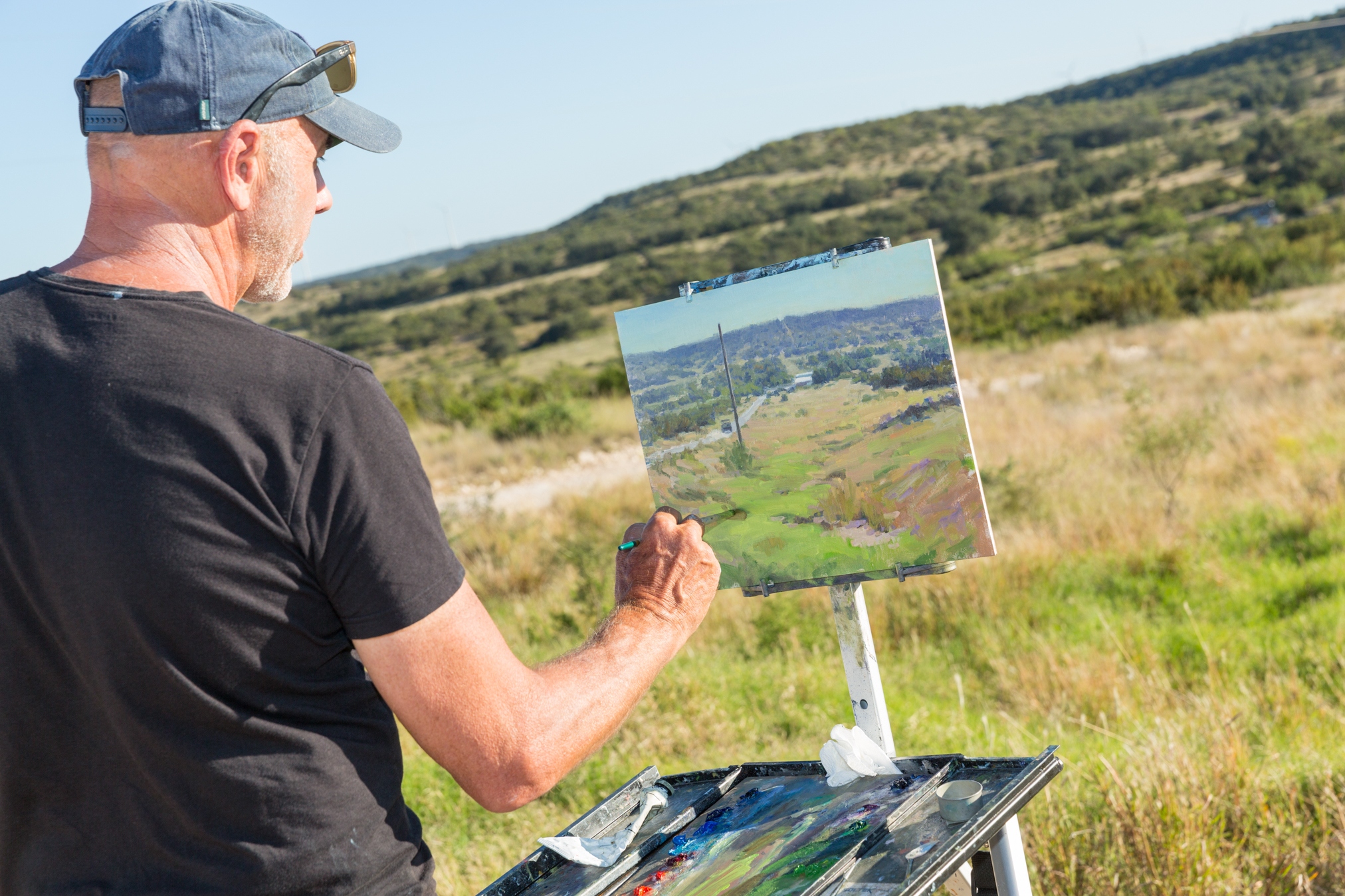 We hope those of you who attended events and took home treasures of our San Angelo scenes enjoyed meeting the artists and watching them paint.
Each year we hear comments that the art is even better than the year prior, and this year was no exception. Patrons responded by purchasing more paintings than in 2016, continuing to support the event with local and national sponsorships, host homes, and countless volunteer hours.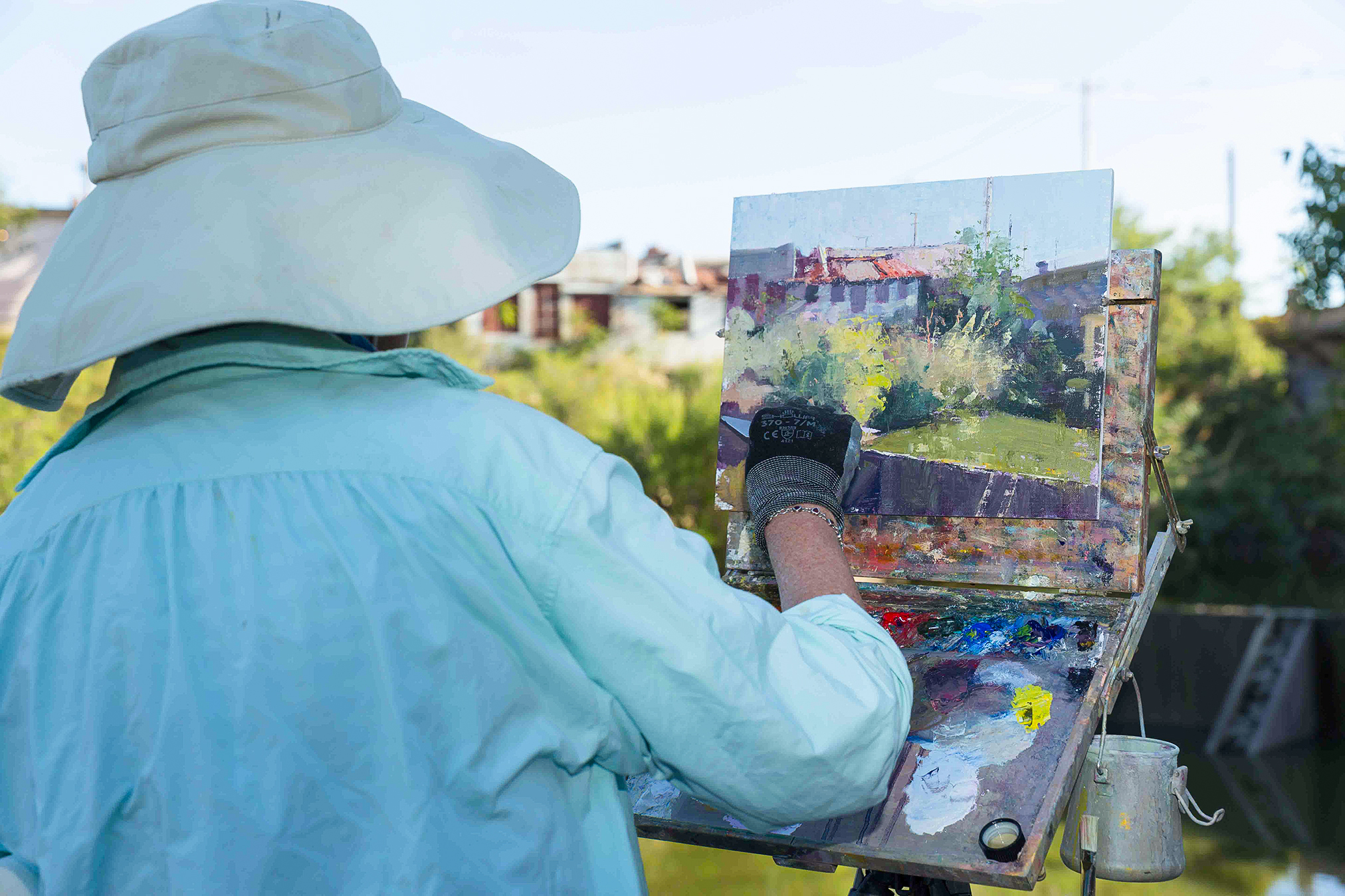 Our 34 award-winning artists once again made a major contribution to the San Angelo Museum of Fine Arts as they returned a portion of their sales that this year toppled last year's $220,000!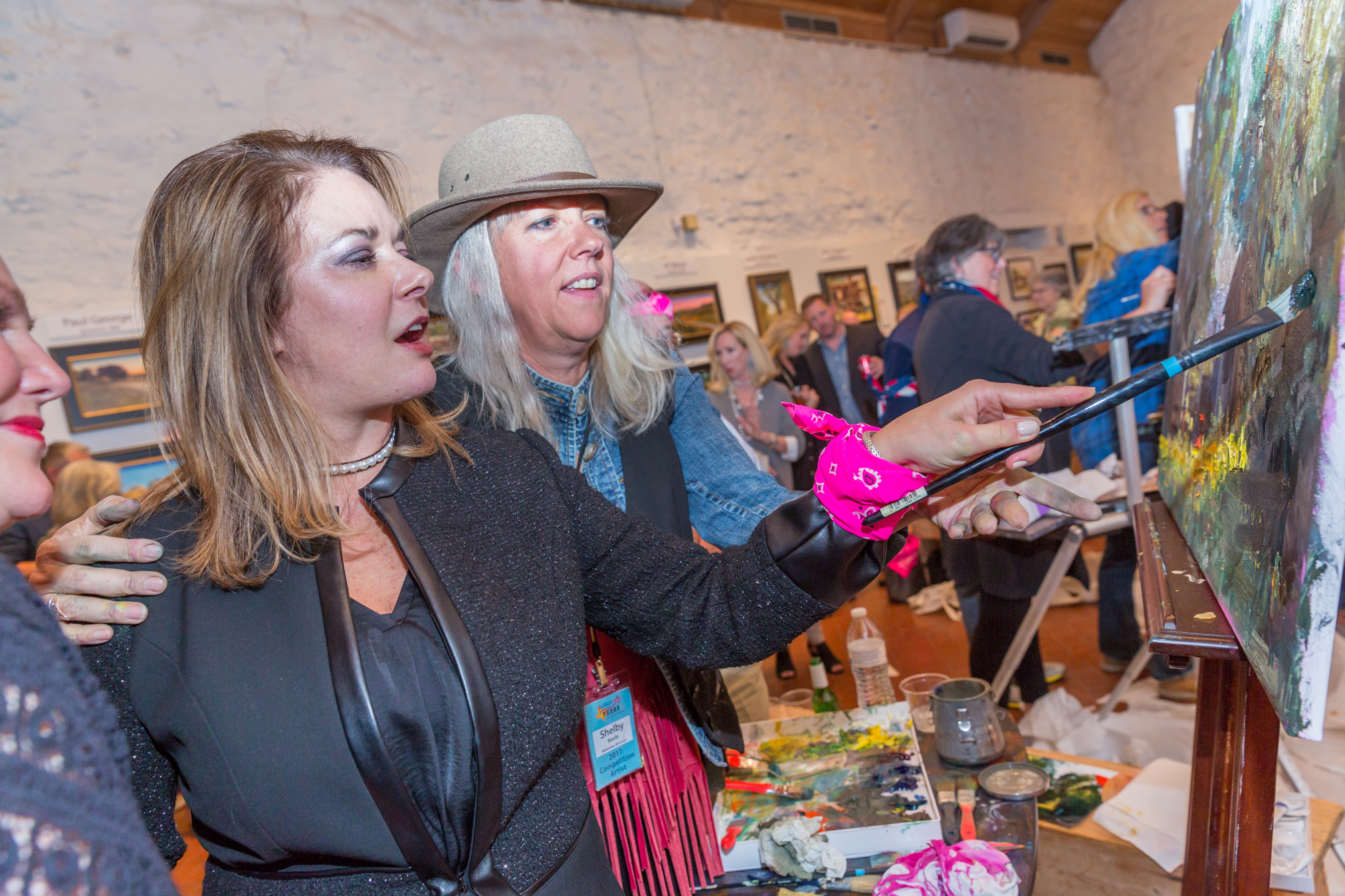 After all is said and done, the museum benefits with new dollars to support their education programs that are touted the best in the nation. We thank you, our sponsors, supporters, patrons and volunteers for making this such a success for the museum AND for the community.
Mark your calendars for next year's festivities,
October 21 - 28, 2018!
Howard Taylor, Director, SAN ANGELO MUSEUM OF FINE ARTS
Barbara Rallo, Coordinator/Co-Chair EnPleinAirTEXAS
Treva Boyd, Co-Chair EnPleinAirTEXAS