9th Annual
EnPleinAirTEXAS
International Juried Competition
October 22 - 29, 2022
Artists may submit applications online
January 1 - May 25, 2022
CLICK HERE TO APPLY
2022 Judge of Awards - Michael Obermeyer
2022 Juror - Michael Grauer

30 Competition Artists will be selected from the applications and will join the five top winners from 2021 - Christine Lashley, Richard Sneary, Mat Barber Kennedy, Bill Farnsworth and Spencer Meagher!
Click here to see some of the 2021 paintings for sale!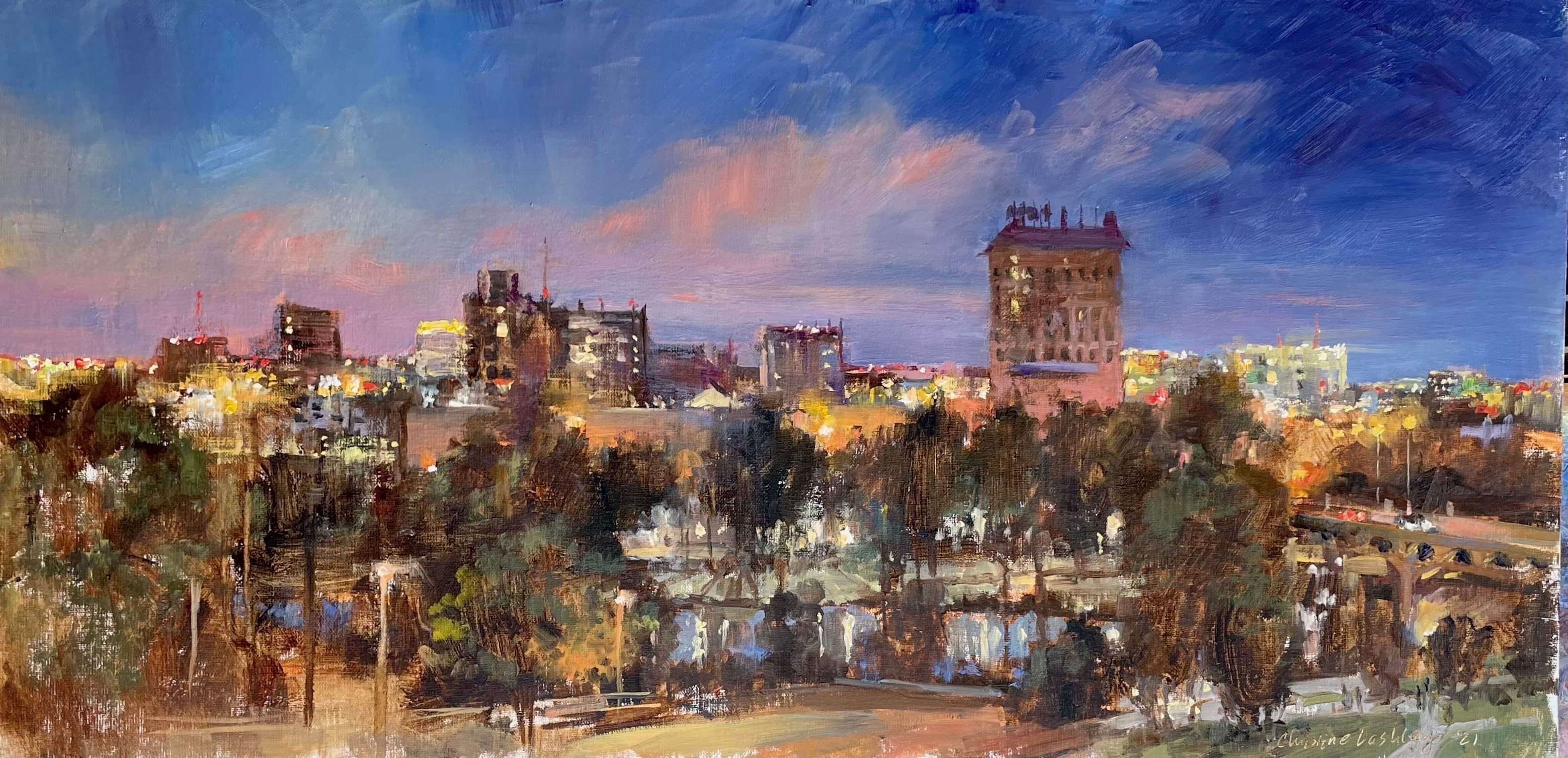 The 2021 Elta Joyce Murphey GRAND PRIZE Award went to:
Christine Lashley, "Night at the Museum"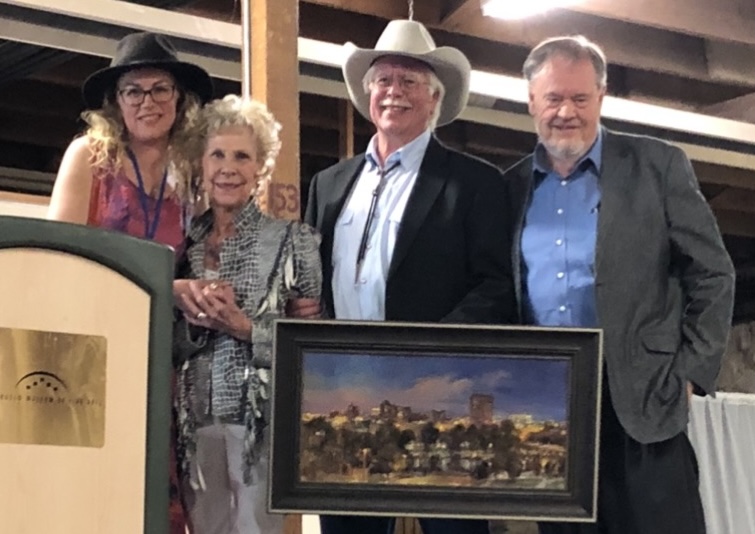 Grand Prize winner Christine Lashley along with Museum and award patron Elta Joyce McAfee,
Awards Judge Tim Newton, and Museum of Fine Arts Director Howard Taylor.
_______________________________________________________________
Congratulations to the 2021 Competition Winners:

Grand Prize – The Elta Joyce Murphey Award
Christine Lashley, "Night at the Museum"
Best Body of Work Award – Richard Sneary
Artist Choice Award – Mat Barber Kennedy
2nd Place Award – Bill Farnsworth
3rd Place Award – Spencer Meagher
The above artists in blue receive an invitation to the 2022 EnPleinAirTEXAS!

Museum Purchase Award - Mark Shasha
Judge's Award of Distinction – Christopher Leeper
Texas Ranchland Award – John Caggiano
Texas Precious Water Award – Suzie Baker
Spirit of San Angelo Award – Brienne Brown
Ken Landon Waterlily Award – Olena Babak
Best Architectural Award – Mat Barber Kennedy
Texas Artists Camp Award – Gary Tucker
Field Ranch Favorite Award – Nancy Tankersley
Mini-Pearls of the Conchos - 4 Judge's Choice Awards
Christopher Leeper
Jeff Williams
Olena Babak
Tim Beall
Roping Paint-Out - 4 Judge's Choice Awards -
Stewart White
Antwan Ramar
Yong Hong Zhong
Kathleen Hudson
Roping Paint-Out Open Category - 3 Judge's Choice Awards -
Bruce Bingham
Karyn Kuniyuki
Kyle Ma
Roping Paint-Out - Best San Angelo Artist Award -
Yuki Kuniyuki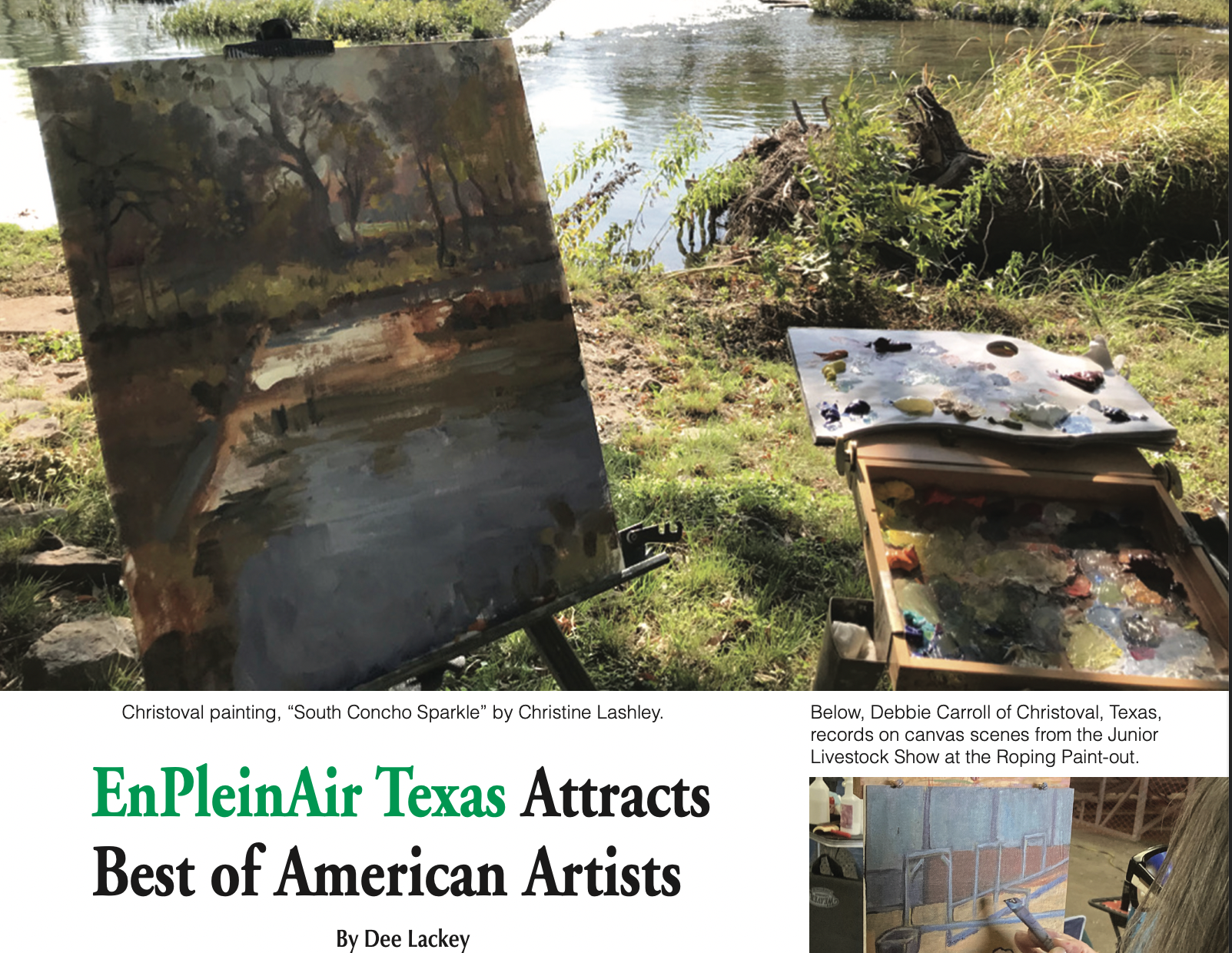 Click here to read all about the 8th Annual Competition,
featured in Ranch & Rural Magazine!


The 2021 EnPleinAirTEXAS
Competition Artists
Click on an artist's name to learn more about them!
Olena Babak ~ Heartland, Maine
Suzie Baker ~ Shenandoah, Texas
Tim Beall ~ St. Michaels, Maryland
Jacalyn Beam ~ Greenville, Delaware
Carla Bosch ~ Liberty Hill, Texas
Anthony Bowes ~ Chesterfield, Virginia
Kent Brewer ~ Waxahachie, Texas
Allen Brockbank ~ Centerville, Utah
Brienne M Brown ~ Julian, Pennsylvania
Tom Brown ~ Fairview, Texas
John Caggiano ~ Rockport, Massachusetts
Philip Carlton ~ Fruita, Colorado
Bill Farnsworth ~ Venice, Florida
Hai Ou Hou ~ Stevensville, Maryland
Qiang Huang ~ Cedar Park, Texas
Kathleen Hudson ~ Colorado Springs, Colorado
Debra Huse ~ Costa Mesa, California
Mat Barber Kennedy ~ Chicago, Illinois
CHRISTINE LASHLEY ~ Reston, Virginia ~ 2021 Elta Joyce Murphey Grand Prize
Christopher Leeper ~ Canfield, Ohio
Susan Lynn ~ Rockport, Massachusetts
Spencer Meagher ~ Mount Vernon, Illinois
Antwan Ramar ~ Orlando, Florida
Mark Shasha ~ Swampscott, Massachusetts
Richard Russell Sneary ~ Kansas City, Missouri
Nancy Tankersley ~ Easton, Maryland
Gary Tucker ~ Boston, Massachusetts
Bob Upton ~ St. Paul, Minnesota
Durre Waseem ~ Corona, California
Stewart B White ~ Easton, Maryland
Jeff Williams ~ Stillwater, Oklahoma
Yong Hong Zhong ~ Lake Oswego, Oregon
______________________________
FOLLOW US: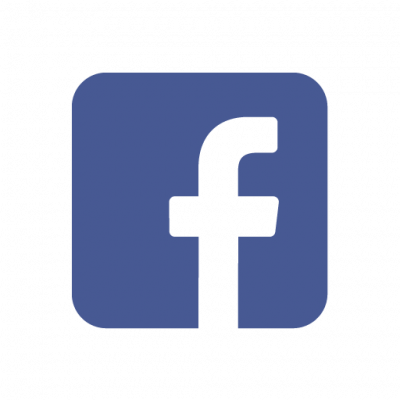 Facebook.com/PleinAirTexas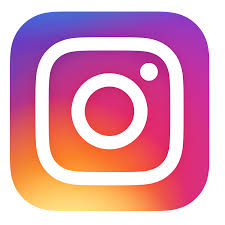 PleinAirTexas

Plein Air Texas
Like us on Facebook and Subscribe to our Youtube channel to keep up with our events and artist videos!