EnPleinAirTEXAS 2018
October 20-28 in San Angelo, Texas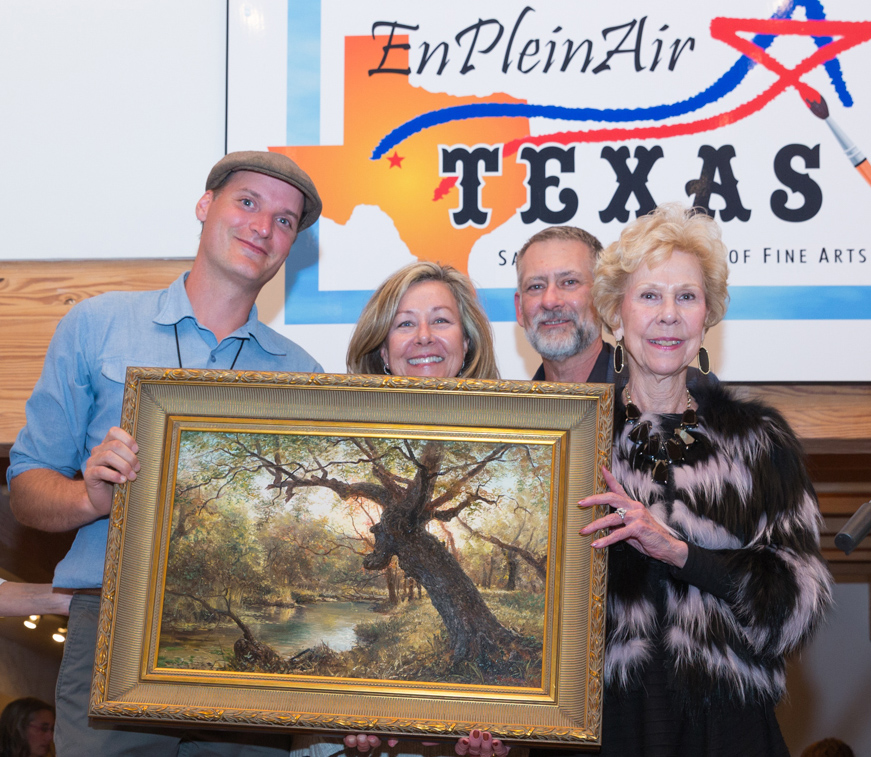 Erik Koeppel, Head of the Concho River
2017 Grand Prize, The Elta Joyce Murphey Award
Click here to view the
2018 Competition Artists

Events Highlights
Click Here for the Full Event Schedule


The San Angelo Museum of Fine Arts presents the 5th Annual EnPleinAirTEXAS Competition. 34 of the top award-winning artists in the country will be in town to paint our city, on private ranches, and sharing their talents with free public demonstrations. Come join us!
EVENT HEADQUARTERS


Pick up your 32 page Event Guide for information on the artists and activities at event headquarters, Gallery Verde, 417 S. OAKES. Inside, the 'Fresh Paint Gallery' has artists' daily paintings displayed and for sale.


OPEN MON-THURS, Oct. 22-25 ~ 9am to 5:30pm
~ JOIN IN THESE FREE ACTIVITIES! ~


SATURDAY, Oct 20


Afternoon Pre-event PAINT-OUT downtown, near the museum and river.
6:15 to 7pm ~ Artists gather with their paintings behind the museum


SUNDAY, Oct 21


Artists paint this afternoon in Paint Rock, Texas
Public invited as they paint the historic Indian Pictographs, courthouse, and authentic blacksmithing and rug weaving shops


TUESDAY, Oct 23


Wander & watch the artists painting in the
International Water Lily Gardens in San Angelo at 2 N. Park Street.


FRIDAY, Oct 26


Free Artist Demonstrations!
10:30am-12:30pm Emmanuel Episcopal Church Courtyard
12:30-2:30pm Near the corner of Twohig & Oakes Street
2:30-4:15pm San Angelo Visitors Center, riverside


SATURDAY, Oct 27


Free Exhibit of the week's paintings! All are for sale!
9am-5pm Quartermaster & Commissary Buildings at Ft. Concho
QUICK-DRAW at the San Angelo Fairgrounds
9am to noon - come watch as artists complete a painting in 2 1/2 hours!


SUNDAY, Oct 28


Last day to see & purchase the 2018 EnPleinAirTEXAS Paintings!
FREE to the public, 9am to 3pm
Judge's Talk at 1pm, showcasing the winning paintings



~ SPECIAL EVENTS REQUIRING TICKETS ~


Purchase Tickets


TUESDAY, Oct 23


Brunch with the Artists at the Water Lily Gardens
Wander & watch then enjoy Brunch 10:30-noon.
Tickets $35 & must be purchased early!

FRIDAY NIGHT, Oct 26
Awards Judge Kenn Backhaus will award over $17,000 in cash prizes at the Art Collectors STAMPEDE as over 275 paintings will be exhibited and for sale at a preview party for ticket-holders at Ft Concho
Tickets $100 include $100 painting purchase credit

SATURDAY, Oct 27
Come paint in the 2 1/2 Hour Quick-Draw PAINT-OUT at the San Angelo Rodeo Fairgrounds! That afternoon, join the fans at the 65th Annual San Angelo Roping Fiesta as our Competition Artists are in the stands capturing the action of the top calf-ropers in the world!
Quick Draw Artist Registration, $10
SATURDAY NIGHT, Oct 27
Say 'ADIOS' to the Artists Party!
6-8pm at Ft. Concho, Tickets $25
Gather with the artists for a goodbye dinner & be there for the
Grand Opening of the 2018 "Mini-Pearls of the Conchos" at 7pm!
Be the first to see & purchase small paintings done this week by our artists!
SUNDAY, October 28, 2018
Chuck Wagon Breakfast with the Artists at Ft. Concho
9-10:30am, Tickets $15 adults & MUST be purchased early!
For a recap of the 2017 winning paintings, check out this story from Outdoor Painter.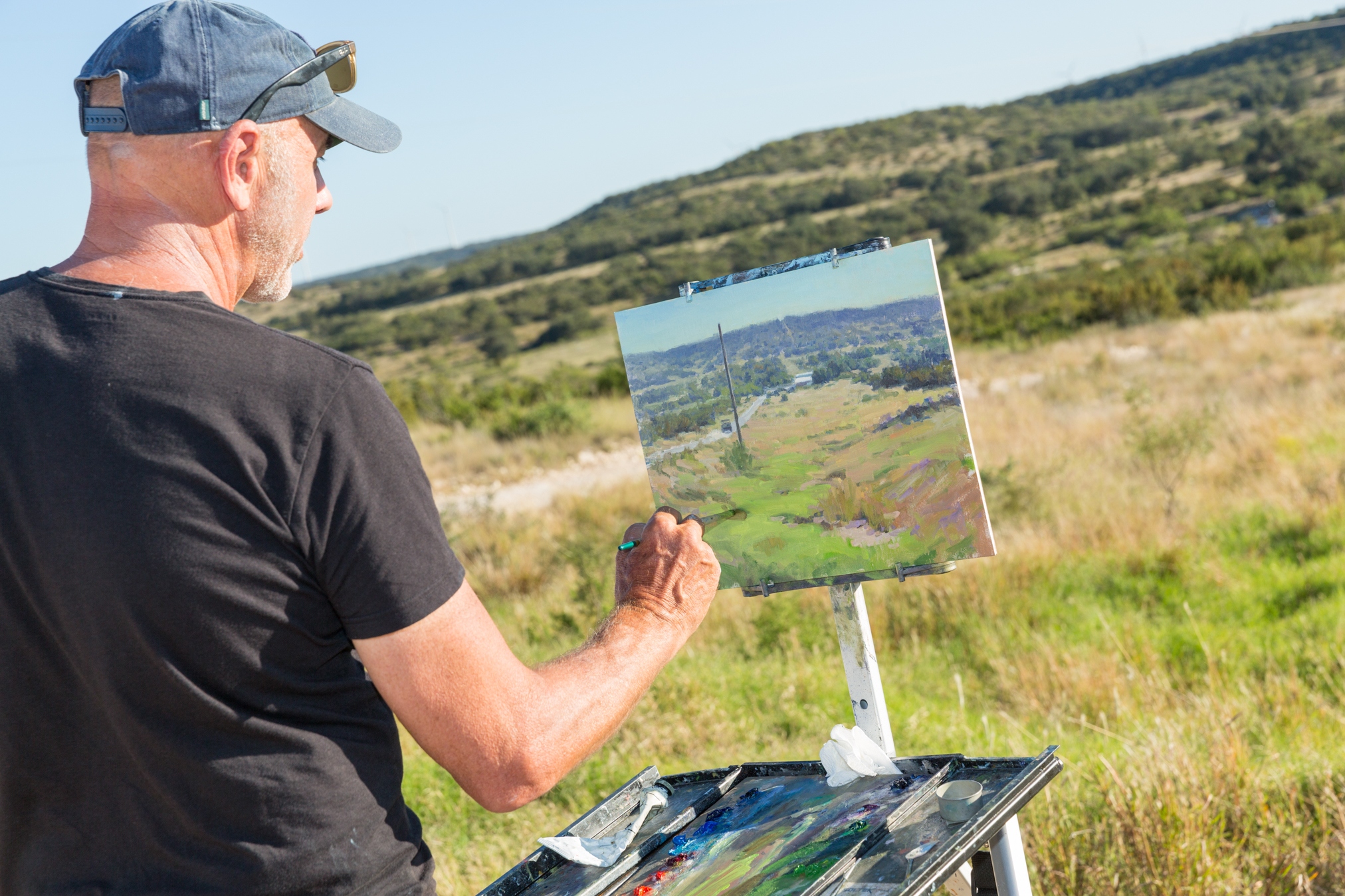 Make plans now to come to San Angelo, Texas for one of the top plein air competitions in the country! It's an opportunity to watch over the shoulders and meet some of the best and friendliest out door painters around. Artists from 29 states and 2 countries applied for the opportunity to be here. Juror Donald Demers viewed hundreds of paintings that were submitted to select 16 past EPAT artists, and 16 new artists to join 2017 Invited Artists Erik Koeppel and Patrick Saunders.
Patrons have responded by purchasing more paintings every year, continuing to support the event with local and national sponsorships, host homes, and countless volunteer hours.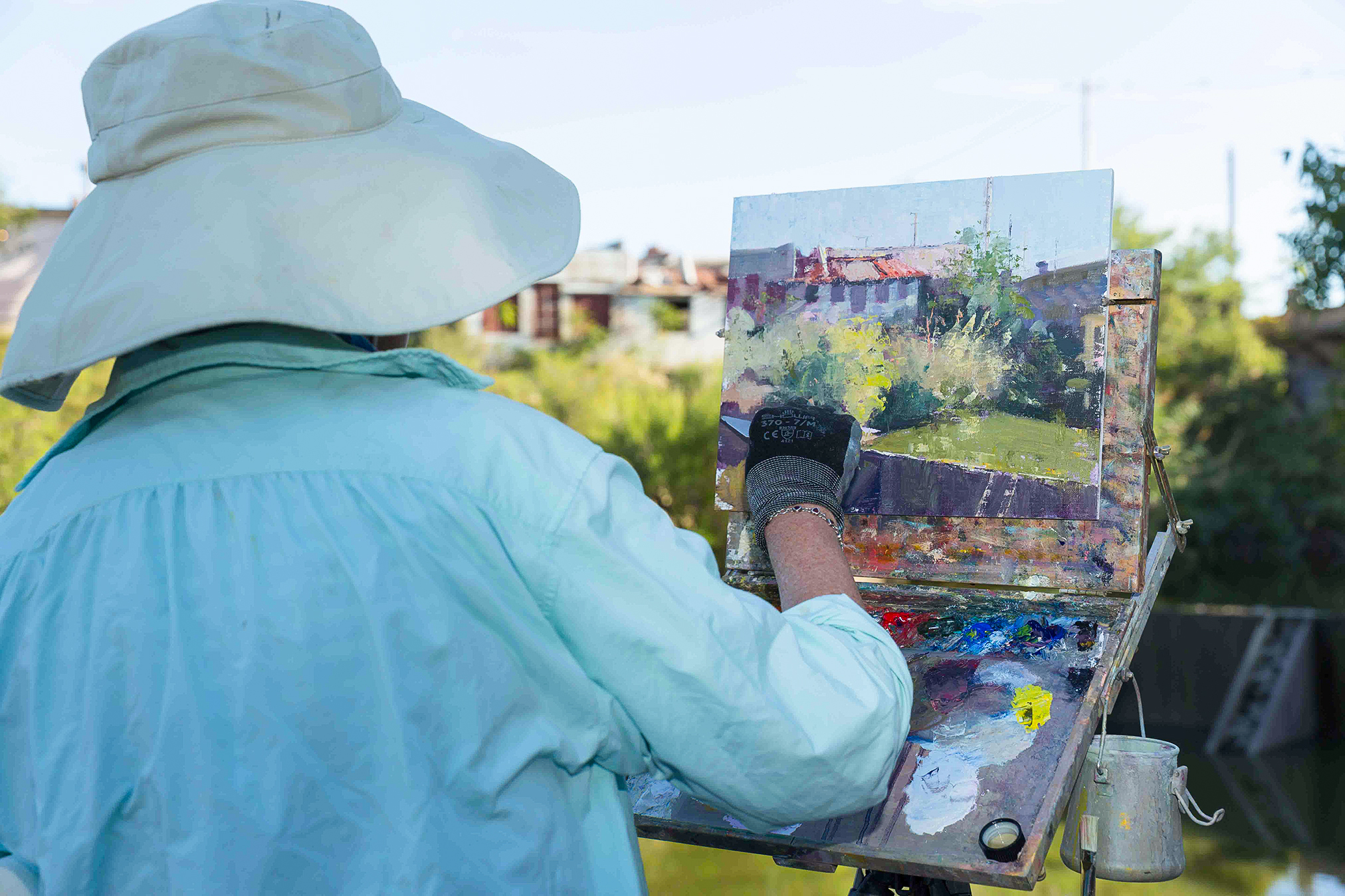 Our 34 award-winning artists once again made a major contribution to the San Angelo Museum of Fine Arts as they returned a portion of their sales that this year toppled last year's $220,000!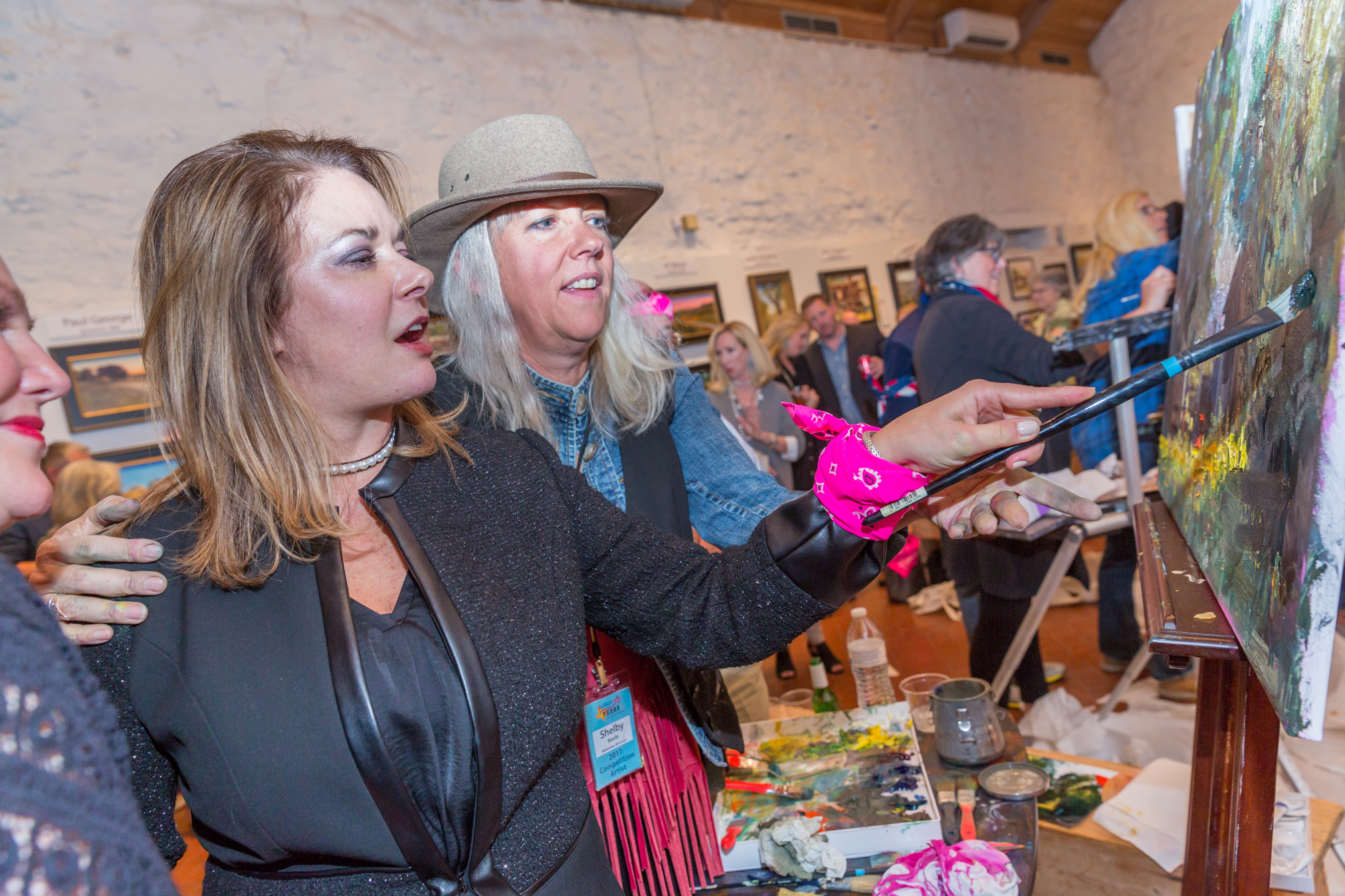 After all is said and done, the museum benefits with new dollars to support their education programs that are touted the best in the nation. We thank you, our sponsors, supporters, patrons and volunteers for making this such a success for the museum AND for the community.

Mark your calendars for next year's festivities, October 20 - 27, 2019
Howard Taylor, Director, SAN ANGELO MUSEUM OF FINE ARTS
Barbara Rallo, Coordinator/Co-Chair EnPleinAirTEXAS
Treva Boyd, Co-Chair EnPleinAirTEXAS