The 6th Annual
EnPleinAirTEXAS October 19 - 27, 2019
WHAT AN EXCITING WEEK AS SAN ANGELO WELCOMED OUR 34 AWARD-WINNING ARTISTS TO ONE OF THE TOP PLEIN AIR COMPETITIONS IN THE COUNTRY!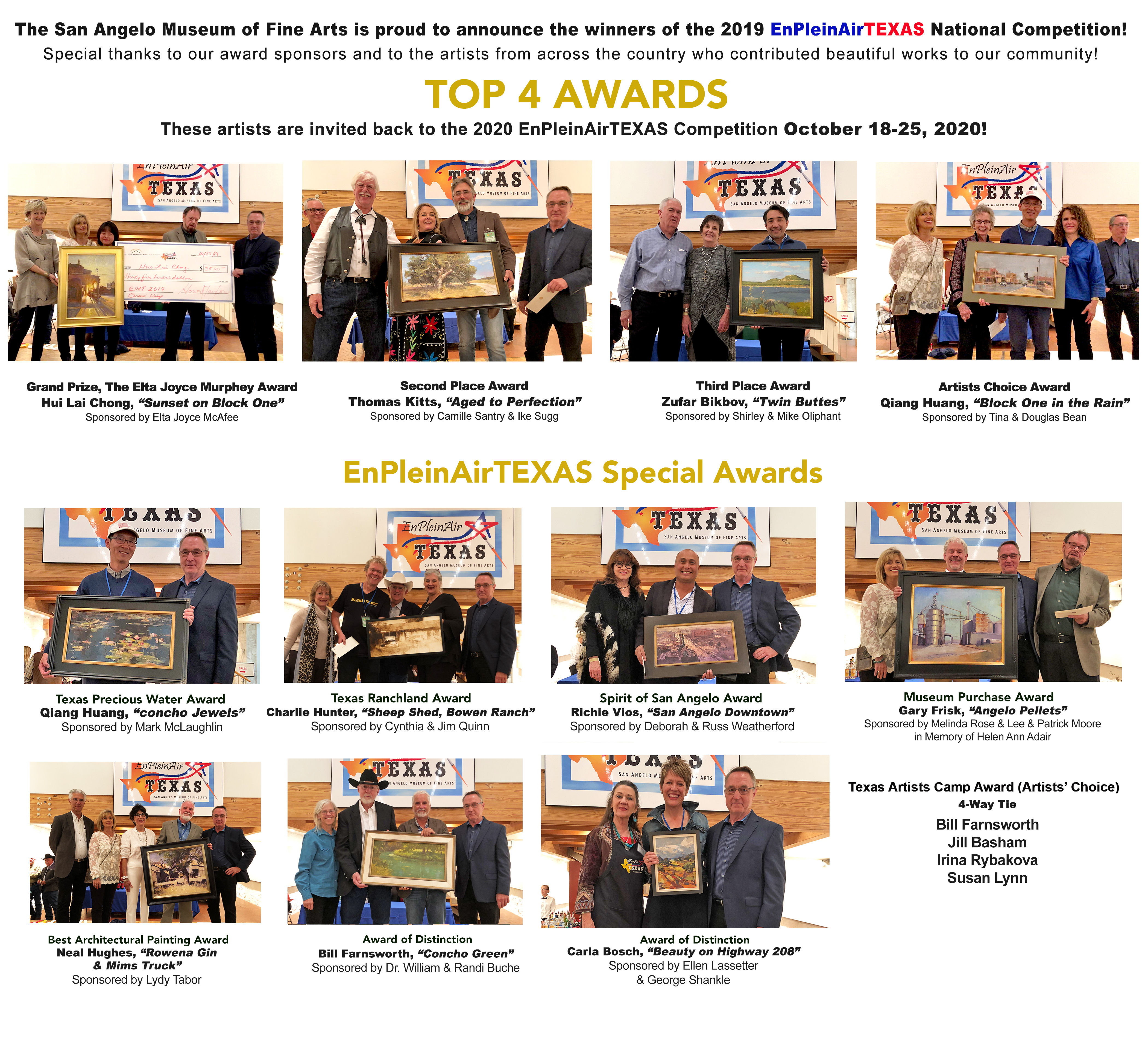 Click Here to View ALL the 2019 Competition Paintings!
CONGRATULATIONS & our best wishes to all of the participating artists!
Artists winning the top four awards are automatically juried into the 2020 EnPleinAirTEXAS, October 18 - 25, 2020!

CLICK HERE to view and download the 2019 Event Guide!

A TEXAS-SIZED THANK YOU to our 2019 Sponsors: